Ducati's aero advantage: How It will benefit Audi in F1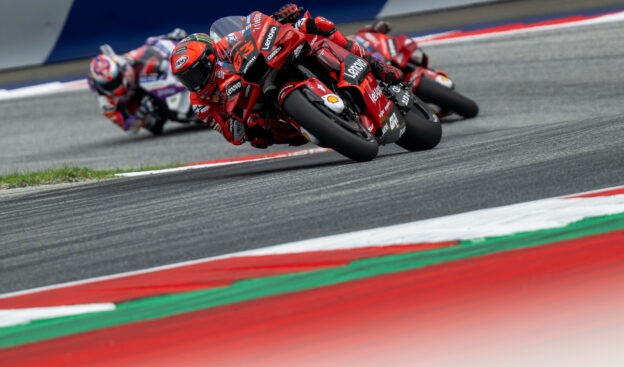 Jun.22 - The dominance of the Ducati team in MotoGP this year could ultimately flow into Audi's works Formula 1 project for 2026.
Although an iconic Italian motorcycle manufacturer, Bologna-based Ducati is actually owned by Lamborghini - which is in turn owned by Audi and Volkswagen.
Audi is in the process of taking over the Swiss Formula 1 team Sauber, which is currently still racing as Alfa Romeo.
Ducati CEO Claudio Domenicali - who is not related to F1 CEO and former Lamborghini chief Stefano Domenicali - told the German newspaper Bild: "Cars and motorcycles are actually completely different.
"But we have important synergies when it comes to aerodynamics and lightweight components."
And those synergies will flow from Ducati to Audi once the Formula 1 team is up and running, Claudio Domenicali said.
MotoGP will use e-fuels from 2024, giving Audi an early heads-up once the same basic technology is also powering Formula 1 in 2026.
Domenicali explained: "In MotoGP as well as in Formula 1, 100 percent e-fuels will soon be used.
"We pass on 100 percent of the knowledge that we have gathered so far."
However, he warned that expectations about the new Sauber-Audi works team should initially be kept in check.
"It takes time to be successful in a new championship," said Domenicali. "The team has to mature first."
---
✅ Check out more posts with related topics: