2022 Brazilian F1 GP race analysis by Peter Windsor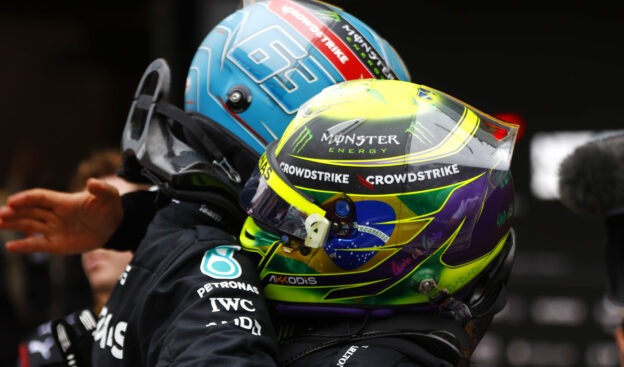 It was a day of massively contrasting emotions: on the one hand, George Russell won his first Grand Prix, beating his Mercedes team-mate, Lewis Hamilton to a glorious one-two finish; on the other, the World Champion, Max Verstappen, petulantly chose not to cede P6 to his Red Bull team-mate, Sergio Perez, in the closing minutes of the race. Supposedly, this was "pay-back" for an incident at Monaco back in May. In reality, it blew apart a relationship that has been a crucial part of Verstappen's success in 2022.
Ferrari finished three-four, ahead of Alpine's Fernando Alonso and the two Red Bulls. It was also a race of incident: Verstappen and Hamilton collided at T1 (with Verstappen receiving the penalty); McLaren's Daniel Riccardo tapped pole-winner, Kevin Magnussen out of the race; and Lando Norris ran Ferrari's Charles Leclerc into the TecPro barrier. In this video, Peter Windsor analyses the Mercedes win and reflects on the poor performance of Red Bull.
---
✅ Check out more posts with related topics: