Will Alex Palou move from Indycar to F1 and be the next sensation?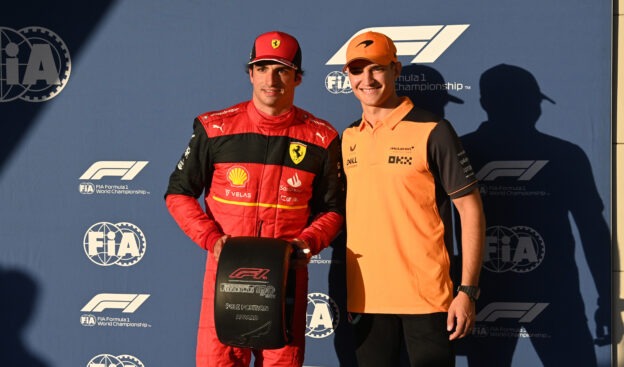 Jun.23 - The next hot rookie in Formula 1 could be Alex Palou.
As well as taking pole at the Indy 500 this year, the 26-year-old Spaniard is also dominating the Indycar championship so far - with 3 wins from the 7 races.
Fellow racer Stefan Wilson, the younger brother of the late F1 driver Justin, said of Palou: "What Alex is doing at the moment is impressive.
"He's in the top five drivers in the world right now, there's no doubt about it. Possibly in the top three.
"It would be very interesting to trade him for Red Bull's second driver and see what he is capable of in F1."
Actually, Palou is much closer to McLaren - and is in fact the team's official F1 reserve driver this year.
His intended switch from Chip Ganassi to McLaren's own Indycar team was thwarted for contractual reasons last year, but it is clear Woking-based McLaren has more than an eye on Palou for the future.
As recently as earlier in June, Palou had his latest outing in a 2021 McLaren Formula 1 car in Hungary - with all the sponsors removed due to the Chip Ganassi contractual clash.
He also took part in a free practice session for McLaren in Austin last year.
When asked if he is now eyeing imminent talks about a move into Formula 1 for 2024, Palou insisted: "Absolutely not. It's too early."
But clearly, the world of F1 is taking notice.
Former Renault driver Nelson Piquet jr said this week on the Pelas Pistas podcast that he has heard that Palou is targeting the seat at Red Bull's junior F1 team currently occupied by struggling rookie Nyck de Vries.
Piquet said Palou's chances are getting a boost due to his connections with Red Bull driver Max Verstappen, with the pair often teammates in the reigning F1 world champion's sim racing team Redline.
---
✅ Check out more posts with related topics: