Renault's Quest for Power: F1 Commission Rejects Fuel Flow Boost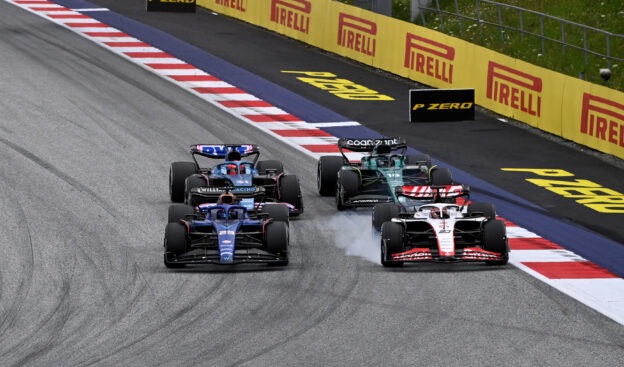 Jul.31 - Allowing Renault to enjoy special rules to boost engine power could "ruin Formula 1".
That is the view of Mercedes boss Toto Wolff, after the F1 Commission last Friday rejected Alpine's proposal that it be allowed to run higher-than-allowed fuel flow rates in order to bridge the power gap.
Renault has reportedly claimed that it is as much as 30 horsepower down on Mercedes, Honda and Ferrari - with independent FIA checks apparently agreeing that the deficit is at least 22hp.
But powered by the dissenting teams and engine manufacturers, the F1 Commission ruled against Renault's request for a special fuel flow rate to bridge the gap.
That is despite the fact that the FIA acknowledges that there is a "notable performance gap" between one engine on the grid - Alpine's - and the others.
The F1 Commission has therefore referred the matter to the Power Unit Advisory Committee to discuss "ways to remedy this discrepancy".
Wolff insists that artificial or manipulative measures - like the fuel flow proposal - must never be allowed.
He told Sport1 that it would be a "disaster" that "could ruin Formula 1".
"Entertainment follows sport," said the Austrian. "The reason why sport is so credible is that you just have to work hard to be successful."
However, he acknowledges that F1 can still make some efforts to help Renault to close the gap.
"Once we have a common understanding of what the missing performance is, we can discuss how many more dyno hours and jokers can be given out," said the Mercedes team boss and co-owner.
"That's something we need to discuss. But touching any kind of area like fuel flow or 'balance of performance' is a disaster and a declaration of bankruptcy for Formula 1.
"It shouldn't even be talked about," Wolff insisted.
---
✅ Check out more posts with related topics: