Ocon embraces tough guy F1 image: Aggressive style with gentle heart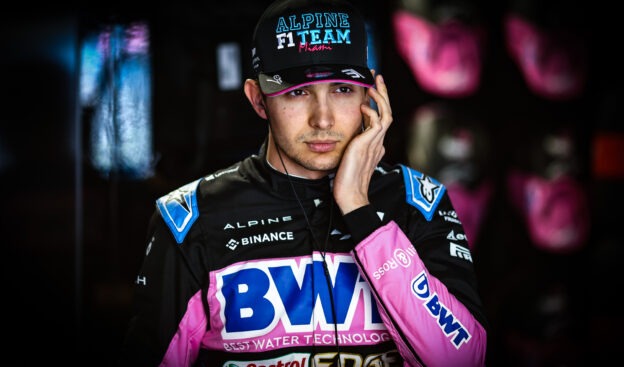 Jun.20 - Esteban Ocon admits that his image as a "tough guy" on the Formula 1 track is probably deserved.
Recently, former F1 driver and veteran British commentator Martin Brundle said the contrast between the Frenchman's lovely demeanour off the track and his highly aggressive style on the track is stark.
But Ocon, 26, says he doesn't really mind the reputation.
"The truth is that I don't want people to think I'm a tough guy because I'm a good guy outside of F1," he told the broadcaster DAZN.
"But my way of driving is tough. It's probably true, but I'm happy with it."
This year, as Fernando Alonso departed for Aston Martin and Ocon was joined by fellow Frenchman Pierre Gasly at Alpine, many think Ocon is now clearly the team leader at the Renault-owned team.
But Ocon says nothing much has changed.
"In a way, I've always been the team leader," he insists.
"I've always led my team forward by saying what I need, when can we do this, can we make this part," said Ocon. "I'm always pushing my team and I'm delighted with how I work with the people around me and we have to continue like this."
Recently, Mercedes boss Toto Wolff said it was Ocon - not Max Verstappen - who shone the brightest as the pair made their way to Formula 1.
And Ocon says he still sees it that way.
"I see myself fighting with Verstappen for a world championship if we were in the same car," he said.
"Max is doing an incredible job dominating with Red Bull. But I don't care who the driver is. I want to fight with them for the championship.
"I have always believed in myself," he insisted. "We have a long road ahead of us, but my goal is to be world champion, nothing more, nothing less."
Indeed, even when they were teammates, Ocon always made a point of fighting two-time champion and F1 legend Alonso just as hard as any other driver.
"I think there were moments with Fernando when we were too close," he admits, "but on both sides.
"At that time I think we made some mistakes, but it's normal when you fight so evenly. A tenth here, a tenth there. It was a nice fight with Alonso throughout the year," Ocon added.
"We put Alpine where it needed to be, fourth in the constructors' championship. We made the team progress and it was impressive to have him as a teammate.
"What happened on the track happened, but that does not change that we achieved results for the team."
---
✅ Check out more posts with related topics: