Jock Clear to be Leclerc's race engineer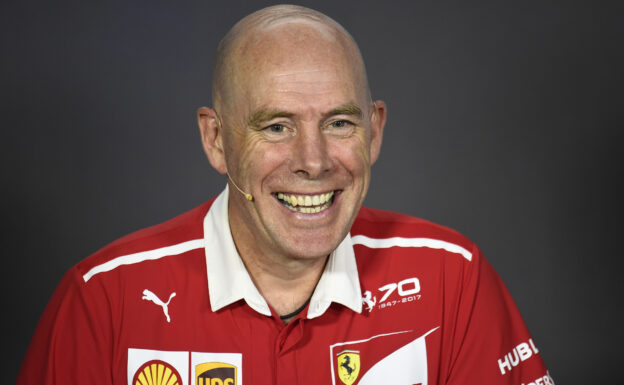 Jock Clear is returning to his familiar role as race engineer for 2019.
The 55-year-old rose to prominence in 1997, as he guided Jacques Villeneuve to the world championship with Williams.
Clear followed Villeneuve to BAR, with the Brackley team subsequently becoming Honda, Brawn and Mercedes.
He switched to Ferrari for 2015, where he has had a more senior engineering role.
But for 2019, Clear returns to his race engineering roots, specifically to support Ferrari's signing of 21-year-old young Monaco-born driver Charles Leclerc.
"It's not all finalised at the moment but yes, I will certainly have a strong influence on his side of the garage," the Briton said.
"Whether that is the job title or not will be finally decided upon but certainly I will be paying closer attention to him than maybe I would have done with either Kimi or Seb up to now," Clear added.
Clear has worked with the likes of Johnny Herbert, Villeneuve, David Coulthard, Takuma Sato and other young drivers, and thinks he can now make "life easier" for Leclerc as well as the Sauber rookie adjusts to life in red.
"I will help in any way I can to make his life easier, to ease some of the pressure and to make sure that we get the best out of him and out of the team as a whole over the next few years," he said.
---
Check out more items on this website about: