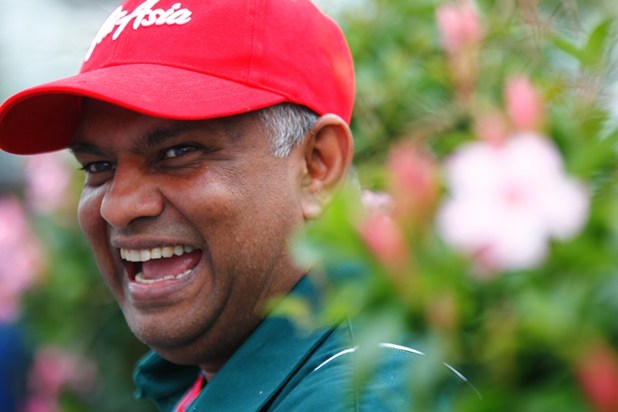 Ever since team founder and main backer Tony Fernandes departed Twitter with the message "F1 hasn't worked", Caterham has been officially silent.
The back-of-the-grid team did say Indonesian driver Rio Haryanto will drive the green car in the post-Silverstone test, but otherwise the lack of noise from Caterham has been filled up with speculation.
"I will be 100 per cent ready to work to the plan the team set and help them develop as best I can," Haryanto, who also drives for Caterham's GP2 team, said.
But now, team sources are spilling the beans behind the scenes.
Multiple reports have the details about Fernandes' falling out of love with F1 amid spiralling costs and the lack of results.
Veteran Swiss journalist Roger Benoit says he has heard that Fernandes, the Malaysian entrepreneur best known for the low-cost airline Airasia, will front Caterham's staff at the factory in Leafield on Tuesday.
There, Benoit wrote in the Blick newspaper, staff will be told that Caterham has been "sold to a consortium of Arab businessmen in Switzerland".
He said Fernandes, now enamoured with his newly premiership-qualified football club Queens Park Rangers, is particularly dismayed that F1 consistently failed to implement the budget cap he was promised from the start in 2010.
Team sources also claim that Caterham will make the news public before the British grand prix, adding that team boss Cyril Abiteboul will return to his former F1 employer, French engine supplier Renault.
---
Check out more items on this website about:
---