Dave Ryan 'sure' McLaren will win again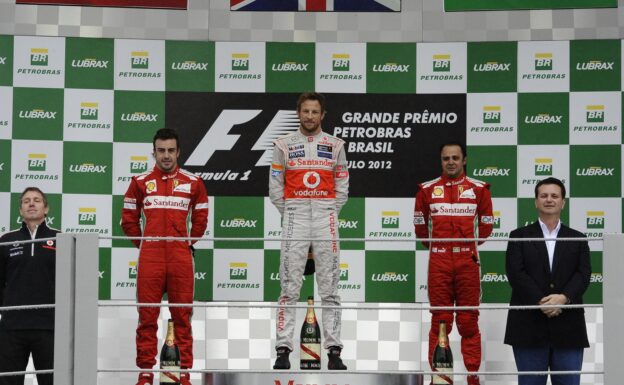 Jun.22 - Dave Ryan is sure McLaren will eventually returning to winning ways in F1.
The New Zealander is now the racing director at Manor, but for the bulk of his F1 career until the well-known 'lie-gate' scandal he was the sporting director at the Woking based team.
"They will return to the top of F1, for sure," Ryan told the Spanish broadcaster Movistar.
"It's a great team with good people and the engine is improving. I'm sure that, over time, they will come back," he added.
Which drivers will be at the wheel when that happens, however, is another matter.
Jenson Button, for instance, is expected to be replaced by McLaren reserve Stoffel Vandoorne for 2017.
He is being strongly linked with a return to his first F1 team, Williams, but is not commenting on those rumours.
"I don't know yet, but whatever I choose to do it will be my decision," Button, 36, told Spain's AS newspaper.
"But it won't be made for a few months yet."
The Briton said his prerequisite for continuing in F1 beyond 2016 is that he has "a competitor car" to race.
"I think when you've won races and the world championship you just want to be fighting at the front. So if I feel I can be in that position next year, I will stay in formula one," Button added.
His current teammate, Fernando Alonso, has a contract for 2017 but the Spaniard is undecided about whether he will sign a new one beyond that or quit F1 altogether.
"When it is time, I will go. I will feel it," he told France's L'Equipe.
"My father build me a go-kart in the McLaren-Honda colours of Senna, and now I'm driving for McLaren-Honda," Alonso explained. "I feel emotionally that I am closing the loop.
"Yet when you look at Raikkonen, Button, Massa, you get the feeling that they will never stop, but I probably will not be like this," he added.
---
Check out more items on this website about: