Brawn: F1 should consider new engines for 2020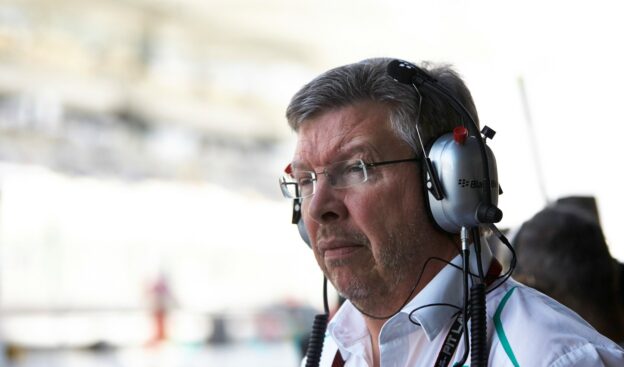 Dec.15 - Ross Brawn has admitted F1 should consider taking a sharp turn with its engine regulations for 2020.
The retired former Ferrari and Mercedes chief has been linked with a return to the sport, having worked recently as a consultant for new owners Liberty Media.
So with F1's quiet, green and complex 'power units' having been controversial since their debut in 2014, Brawn admitted that the end of the current rules in 2020 is an opportunity for the sport.
"F1 has to take a hard look at what it wants from an engine," he told the FIA's in-house magazine Auto.
Brawn said the sport wanted to align itself with the greener direction of road cars a few years ago, but that 2020 might be a chance to differentiate itself from the industry once again.
"If we don't, logic says we should have electric or fuel-cell F1 cars in a few years' time," he said.
"We have Formula E and that's establishing its place, but for me F1 isn't just a technological demonstration, it's a whole circus, and what's the best way of maintaining that?" added Brawn.
"It might be time to say 'We've had this technological marvel, but we're going to step back and think about what F1 ideally wants from an engine, which may have to contain some technologies that are relevant'.
"But the end of next year, formula one needs to know what sort of engine it needs for the future," said Brawn.
---
✅ Check out more posts with related topics: