Benoit says Sauber must change driver lineup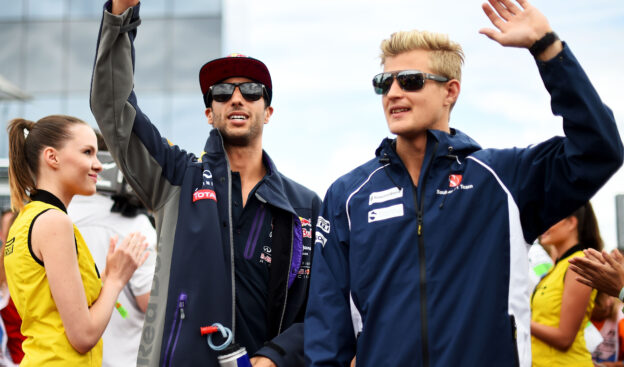 Jun.3 - A leading Swiss journalist has suggested Sauber needs to make a change to its driver lineup at the end of the season.
In Monaco grand prix, their bitter old rivalry from their GP2 days came back with a vengeance when Felipe Nasr point-blank refused to accept the team's order to let teammate Marcus Ericsson past.
Some laps later, Swede Ericsson tried to pass Nasr, they both crashed and ultimately retired. Team boss Monisha Kaltenborn said their behaviour was "unacceptable".
"As the saying goes, there are always three sides to the story: yours, mine and the truth," Nasr told the Brazilian press.
Roger Benoit, one of the most experienced and respected journalists in the paddock and close to team founder Peter Sauber, said he believes Nasr and Ericsson as teammates is now untenable.
"One thing is clear, if Sauber is still there in 2017, these drivers cannot be together," he wrote in the Swiss newspaper Blick.
"If the team loses control of the drivers, at least one head must roll," Benoit added.
Nasr, however, said that in the wake of the Monaco grand prix shenanigans, a meeting between himself, boss Kaltenborn and Ericsson had cleared the air.
"As a team, we had a conversation and he, myself and Monisha clarified all the points. It was just to clear the air and go forward in the most professional way," he is quoted by Globo.
"From Monisha's side, as the team leader she wants the drivers to respect team orders," Nasr admitted.
Indeed, in a rare open letter to its fans, Sauber has this week reiterated its view that F1 is a team sport and "with every position gained we are that much closer to points".
"We are all racers, but the team's overall interest will always be more important than that of any individual," Sauber's letter added.
The Globo report suggested that with the Banco do Brasil-backed Nasr's contract ending this year, the 23-year-old intends to be professional for the rest of the season while seeking a more competitive seat elsewhere for 2017.
---
✅ Check out more posts with related topics: