Rosberg back to winning after helmet change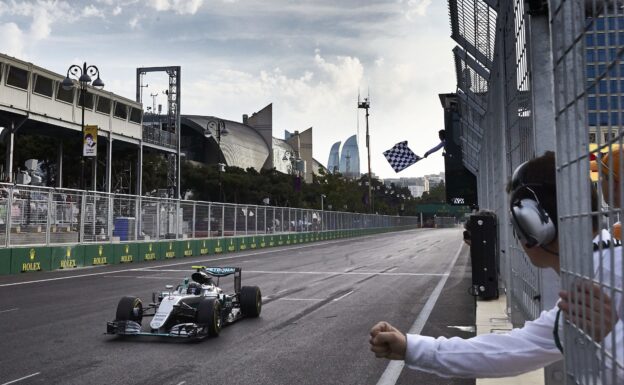 Jun.21 - Nico Rosberg put his championship charge back on track in Baku after following Lewis Hamilton's lead -- with his helmet.
World champion Hamilton ended his career-long association with Arai helmets last year by switching to Bell, an American manufacturer.
His Mercedes teammate Rosberg, however, had won all of his grand prix victories until Baku with Schuberth, a German helmet maker that had been brought into F1 by Michael Schumacher.
But that was until Monaco grand prix, when Rosberg had a poor race during which his Schuberth helmet visor fogged up, according to the German newspaper Bild.
So in Canada, he tried Hamilton's helmet manufacturer, Bell, and was still using a Bell helmet in Baku when he returned to the winner's circle after a three-race winning drought.
But Bild said Schuberth has now fixed the design fault that caused Rosberg's fogging in Monaco grand prix, so he is now tipped to return to his old helmet in Austria next weekend.
Still, Hamilton admitted that as Rosberg's points lead went back out to 24 points in Baku, it is the German who is still the favourite for the 2016 title.
"I am definitely not feeling confident for the future," said the Briton, "but I have a lot of races ahead.
"It's looking like a good year for Nico, but I never give up," Hamilton added.
---
Check out more items on this website about: