Red Bull says work on 2016 car pushing ahead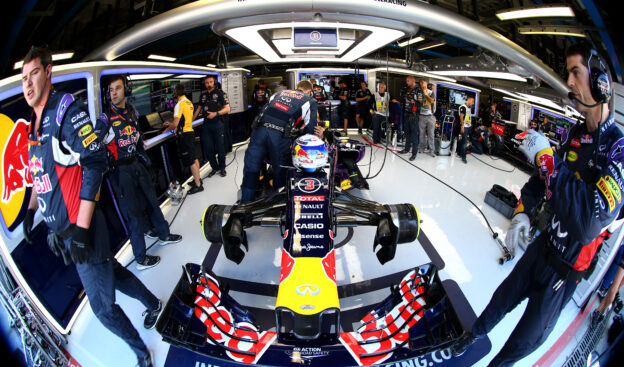 Oct.25 - Red Bull has denied that it will now run out of time to get a car ready to race in 2016.
The former world champions' engine supply crisis has dragged on for so long that even in Bernie Ecclestone's opinion, "They will be in trouble whatever engine they get because of the timing," he declared in Austin.
But Paul Monaghan, Red Bull's chief engineer, disagrees.
He said that notwithstanding the political crisis, work on the RB12 is pushing ahead, as even though the engine supplier is still unknown "large parts of the car design are fixed already".
As for the bits relevant to the specific specifications of the engine, "We just have to be patient," he is quoted by Speed Week.
"But with regard to the dimensions and the cooling, the power units do not differ that greatly from one another. So this is a challenge that we should be able to do," Monaghan said.
He also explained that the RB12 is fundamentally "a development of this year's car", so the overall "design concept" is not changing.
And the actual exterior of the car is "all about aerodynamics", said Monaghan, adding that work on computational fluid dynamics and in the wind tunnel is proceeding as normal.
"Our biggest advantage as a team is the skills of the staff who work with passion and dedication, allowing us to always keep to a very tight development plan," he said.
---
✅ Check out more posts with related topics: