Press says Ferrari victory now 'within reach'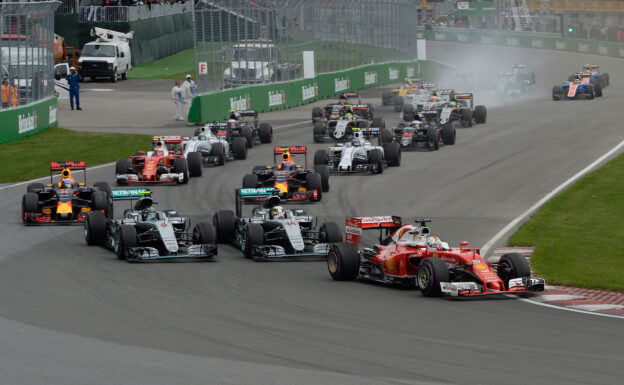 Jun.14 - Sebastian Vettel's wish for an easier time from the Italian press after Canada was only partly delivered.
As the Maranello team bounced back with a redesigned turbo and other innovations for Montreal, the German performed strongly all weekend but the win went begging due to a strategy error.
Team boss Maurizio Arrivabene initially acknowledged the mistake but then backtracked, indicating he thinks pointing fingers was not right after Vettel was called in for an early pitstop.
He told one reporter: "Are you a strategy expert? If you are not, I can say that we tried a strategy with a bit of risk but that does not necessarily mean it was wrong."
Predicting that Ferrari would get a hard time in the post-race Italian press over the 'mistake', however, Vettel urged Italy's authoritative La Gazzetta dello Sport to instead "write something nice" about the team's pace in Montreal.
"I think sometimes it's a bit surreal," said the German. "I think Ferrari stands for great passion and a lot of values in Italy and sometimes it seems like the Italian press is our biggest opponent."
Although La Gazzetta criticised another poor race for Kimi Raikkonen, the sports daily did hail the overall step forward made by Ferrari in Canada.
"Vettel humiliated the Mercedes duo in the opening metres, but once again victory was cruelly missing. It (victory) was, however, within reach with Ferrari's best performance this year. The step forward is undeniable," the report added.
"Victory is no longer a dream," Gazzetta said.
But other Italian titles did point fingers at Ferrari's strategy call, Tuttosport saying it was a second place that "hurts".
And a more critical La Repubblica declared: "Ferrari wasted Vettel's masterpiece."
---
Check out more items on this website about: