Pirelli wants Michael Schumacher as tyre tester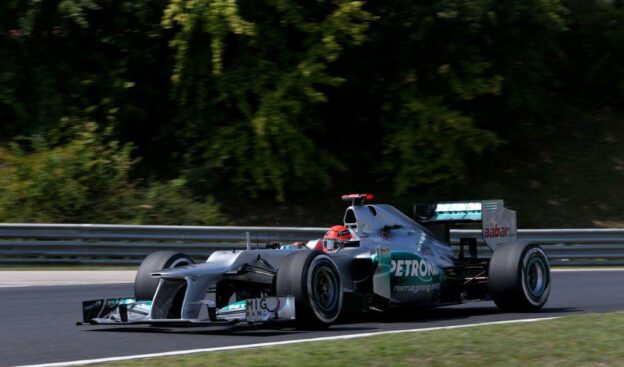 After losing his Mercedes seat to Lewis Hamilton, the seven time world champion announced on Thursday that he is returning to retirement in 2013.
The news has piqued Pirelli chief Paul Hembery's interest, with the Briton describing the 43-year-old as the sport's "most experienced tyre tester".
"If he gets bored in the Swiss mountains, then we will find a job for him," he laughed, according to Germany's motorsport-total.com.
"We can't offer him 20 million, so he would have to do it for the love," grinned Hembery.
Pirelli conducts private F1 tyre testing with a 2010-specification Renault R30.
---
✅ Check out more posts with related topics: