Moss' Monaco Legacy – An Inspiration to Future Generations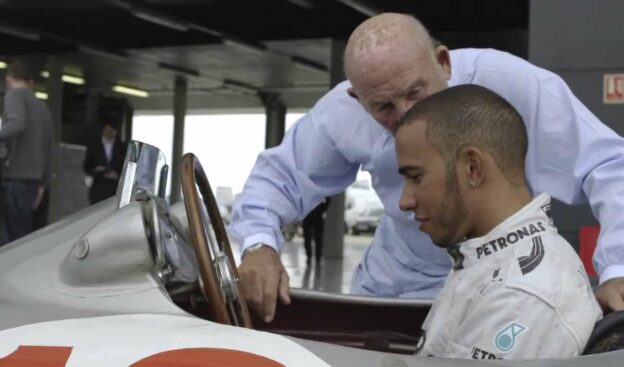 After the passing of Sir Stirling Moss on 12 April, aged 90, the world of Formula 1 has rightly stopped for a minute to remember a great man as well as a superb driver. In that 'minute' though, the debate as to which British driver truly is the best has also been provoked afresh.
It makes for a fascinating discussion, and shows much about the true values of racing fans. While Lewis Hamilton has undeniably soared ahead of all other countrymen in terms of championships won, he has done so in an era of impeccable safety compared to other title-winning Brits, largely doing so in a Mercedes machine without equal on the track.
Moss, meanwhile, was there at the very infancy of F1, where dicing with grave danger was merely an occupational hazard, even if cars were decidedly slower. Sir Stirling remains widely considered the best driver never to win a title, though there were several near-misses.
One factor in the whole debate of where Moss and Hamilton stand, in relation to each other and their fellow British greats, is their respective histories at Monaco – a track on which every British champion in F1 history has fought for glory.
Indeed, such is the reverence in which that particular course is held, it forms part of motorsport's 'Triple Crown', sitting alongside the 24 Hours of Le Mans and Indy 500. As of April 2020, only Graham Hill has ever achieved that feat. Hamilton and Stewart are three-time victors at the circuit, but Hill is also the British king of Monaco, winning it five times.
There are some drivers who are made to thrive on certain courses. In NASCAR, for instance, a driver's history seems to be one of the main influences while betting throughout the schedule. Thus, it would have taken a particularly brave bettor to back Moss for multiple wins in Monaco, with three retirements following his maiden victory there.
Moss' Monaco debut in F1 played out in 1955, the year which marked the first of four frustrating years in succession where he would finish second. His maiden appearance at the circuit in this competition was nondescript, yielding a 9th place finish. The following season, Moss switched to a Maserati 250F and won by a margin of just over 6s.
The hat-trick of Monaco retirements thereafter represented a huge test of character for Moss. The last of them came while Moss was racing under R.R.C. Walker Racing Team, occupying a Cooper T51 powered by a Climax FPF 2.5 L4 (or 'Coventry Climax'). Remarkably, given how modern F1 teams can be undermined by below-par engines, all it took for Moss to renew his love for Monaco was a change of car.
Knowing full well that they had a supremely talented driver at their disposal, the R.R.C. Walker Racing Team switched to a Lotus 18, and the change was immediate. Moss won the 1960 Monaco Grand Prix by a margin of 52 seconds in his very first race inside the new chassis, representing the marque's first victory on the track. The following year also yielded victory, though by just 3.6s ahead of a Ferrari trio thriving under the new 1.5l engine system.
Moss would never again grace Monaco after his third and final win there, but his double win on the back of three consecutive retirements there is a story that all British F1 drivers can look up to. As of 2020, Lewis Hamilton is equal with Moss, having won three prior Monaco Grands Prix. 2008, the season in which Hamilton won his first title by just a single point, marked his first, followed up by wins in 2016 and 2019.
This puts Hamilton's win rate at Monaco below that of Moss, but as shown in the list of multiple winners, he is in excellent company. Now 35 years of age, Hamilton will know that his chances of getting five Monaco wins like Hill Sr are slim but sporting – the very type of chance upon which he thrives.
If he was to reach that mark, he would strengthen his claim to superlative greatness amongst his past F1 countrymen further still.
---
✅ Check out more posts with related topics: