Logistics nightmare: Will F1 teams make it from Imola to Monaco?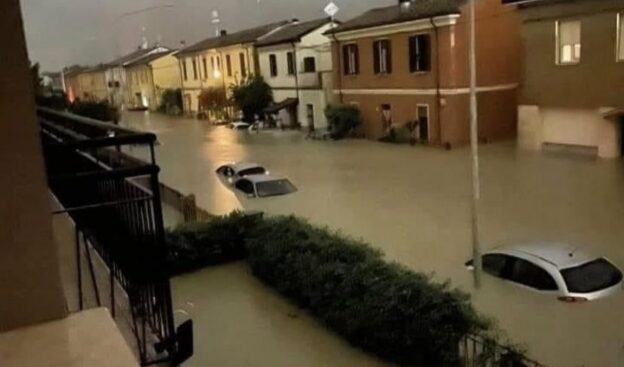 May 18 - The Formula 1 world might struggle to get from Imola to Monaco in time for next weekend's grand prix.
That is the warning of the director of operations of the F1 support series Formula 2, Marco Codello, following the decision to cancel this weekend's rounds at Imola due to local flooding.
Earlier, Alpine engineer Karel Loos told the Sporza news agency that while the Formula 1 paddock at Imola is not under water, the F2 and F3 support paddock is knee-deep in parts.
"At the moment, our trucks cannot leave," he said. "Our people on site are also stuck.
"Now have to wait until we can get back to the track to pack everything up and ship it to Monaco for the next race."
Codello, F2's director of operations, said that with just days separating the scheduled Imola and Monaco rounds, and more heavy rain scheduled in the Emilia-Romagna region, logistics may now be a major problem.
"Formula 2 and Formula 3 need two days to prepare, Formula 1 needs a little longer," he said.
"I hope the situation will improve and we will be able to leave Imola on Thursday, but there is no exact plan yet. Perhaps we will stay here and go straight to Monaco, where we should be on Monday evening.
"I imagine that Bologna airport will not only be flooded with water, but also filled with people who want to go home. But there aren't many flights, so the only thing we can do right now is to stay calm," Codello added.
"The emergency applies to everyone."
---
✅ Check out more posts with related topics: