Hamilton not ruling out winning all races in 2014 F1 season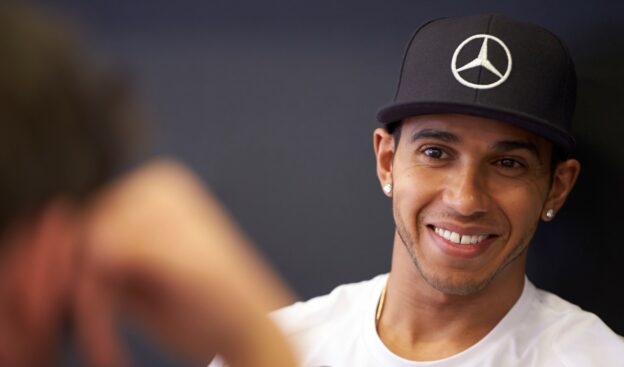 Four races into an unprecedented winning streak for the Briton, Lewis Hamilton admits he is happy to make critics "eat their words".
At the end of 2012, the critics had said the 2008 world champion was crazy to abandon McLaren in order to replace Michael Schumacher at struggling Mercedes.
Others said he chased the money or the lifestyle, but "People are so quick to reach their conclusions before they know anything," Hamilton told the Spanish sports newspaper Marca before winning Sunday's grand prix.
"When I made the decision (to leave McLaren), I thought that this would be the result."
Hamilton said he is referring to Mercedes' success, not the utter dominance that he is now stamping upon the 2014 championship.
Some, even his old arch-nemesis Fernando Alonso, or the boss of the reigning world champion team Christian Horner, think it is "possible" Hamilton's dominant W05 will win the remaining 14 grands prix this year.
It would be a feat unprecedented in the history of F1.
Asked to compare 2014 with 1988, when McLaren won all but one of that year's grands prix, Hamilton said: "That was definitely an interesting year.
"At the moment I don't think so," when told he could repeat or exceed the record in 2014, "but nothing is impossible. We'll see.
"That's our goal -- to win all the time."
If that is the sort of record Mercedes is heading for, it is possible the driver relationship could be as acidic as Ayrton Senna versus Alain Prost.
"It's not yet!" Hamilton laughed, "but you never know what can happen," he added, referring to his teammate Nico Rosberg.
Still, Mercedes is happier at the moment than Ferrari and Red Bull, who have been vocally critical of the 2014 formula.
"It's easy to complain when things are going wrong," Hamilton said. "We've all done it. McLaren had a bad car in 2009 and we didn't like the new rules.
"Red Bull were happy for many years, and now they're not," he added.
---
✅ Check out more posts with related topics: