Webber's father: Mark will race at Chinese F1 GP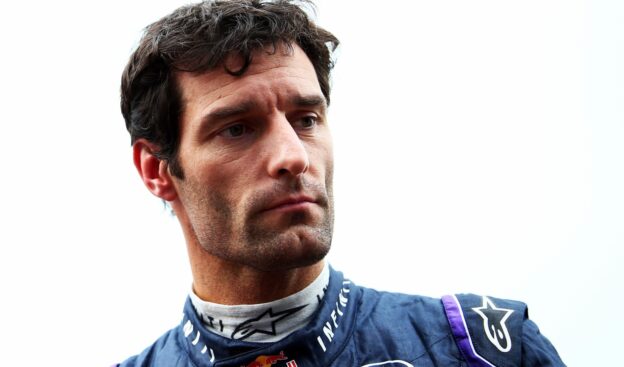 Mark Webber's father insists the 36-year-old Australian driver is not quitting Red Bull or formula one.
After teammate Sebastian Vettel passed him for victory in Malaysia in defiance of a team order, comments made post-race by Webber indicated he was now considering his future.
Webber went straight from Sepang to a surfing holiday, insisting his phone will be "off the hook".
At the same time, videos were emerging on Youtube showing Webber angrily swerving at Vettel at high speed after the pair had crossed the chequered flag.
It is even rumoured Webber threatened to boycott the podium ceremony.
But his father Alan told the Australian Broadcasting Corporation on Tuesday: "We'll be up in China for the next one."
The major fallout of the Sepang affair is undoubtedly the now completely broken relationship between top team Red Bull's driver pairing.
"I think it will take a while (for Vettel) to earn the respect and trust again," admitted Alan Webber.
Former driver and respected British commentator Martin Brundle said that is a "huge problem", because a F1 team cannot manage its drivers if there is no "trust".
Dr Helmut Marko agrees: "Seb and Mark don't need to go on holiday together, but there must be a constructive working environment."
Flavio Briatore pinned the blame on Red Bull's management. "Unacceptable," he is quoted by Italy's La Gazzetta dello Sport. "You can see who the real manager is at Red Bull; it's Vettel."
John Watson, a former McLaren driver, therefore called on Red Bull to ban Vettel for a race.
"I know that if other drivers in other teams disobeyed a team order they would be suspended or even fired," he said on BBC radio. "If Christian Horner doesn't reassert his authority, then his position in the team is not exactly the role it is designed to be." Even Bernie Ecclestone admitted Red Bull have a big problem.
"Maybe there will be a stage when he (Vettel) would like Mark to help him, but I don't think Mark is going to come up front and do it (now)," he is quoted by the Telegraph. Webber is not the only one who has lost respect for Vettel.
"I used to regard him as the most intelligent and worldly 25-year-old I have ever seen racing," fellow triple world champion Sir Jackie Stewart is quoted by the Independent. "But not anymore."
BBC commentator David Coulthard chimed in: "You can't cram 40 years into 25."
Red Bull is doing its best to claim it has the situation under control. Team boss Horner has called meetings with his drivers, and Dr Helmut Marko has revealed the pair "shook hands" in the post-race engineering briefing.
"We have to rebuild trust between the two of them," he told Bild newspaper, "but from our side it is done."
Austrian Marko even appeared to excuse Vettel. "When two alpha males are fighting wheel to wheel, they're not listening to the radio any more. "The situation got out of control."
Marko even hinted he is totally on Vettel's side, pointing out the "risk" that both Red Bulls would be "swallowed up" by the chasing Mercedes at Sepang. He admitted, however, that team owner Dietrich Mateschitz was "not amused". "We have made clear to Seb that something like that will not happen again. I don't think it will."
---
✅ Check out more posts with related topics: