Steiner unsure Danica Patrick eyeing F1 debut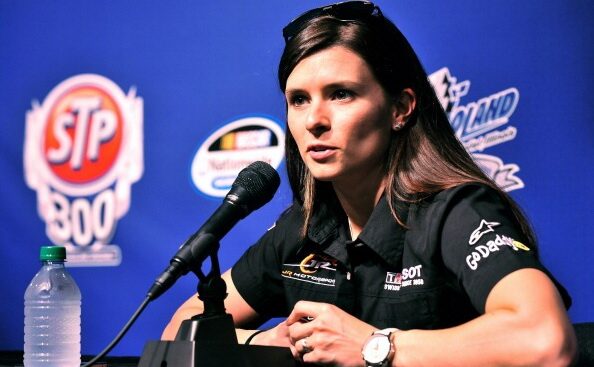 It is "too early" to be linking Danica Patrick with F1's newest team, the 2016 debutant Haas.
American Patrick, the world's most famous female racing driver, already drives for Haas' Nascar team, the jointly Tony Stewart-owned Stewart-Haas.
"You know, everything is possible," Gunther Steiner, who is the boss of the new Haas Formula team, said in Montreal at the weekend.
At the same time, 61-year-old Haas reportedly told an American television network that Patrick, 32, would be a "good candidate" for the F1 team.
"The ideal candidate would be an American driver," he told NBC recently.
Steiner, however, has now told Speed Week: "It's much too early to decide about that. We have not talked about it.
"I also don't know what Danica's plans are," he added.
A lot of other crucial variables are also unknown at this point, including the identity of Haas' engine partner.
"We are having talks with Ferrari and Mercedes," said Steiner. "Renault is not on our list, because they have no gearbox and they also have four strong customers already."
Steiner also said Haas is yet to decide the location of its "second base" in Europe, with the main headquarters to be at Kannapolis in North Carolina.
And yet another unknown is precisely how the first 'Haas' chassis will be made, after initial plans to work with the Italian manufacturer Dallara were drawn up.
But with the debut date now shifting from 2015 to 2016, Steiner hinted that Haas Formula may now have enough time to build its own car from scratch.
"Now that we have more time, we would like to develop it ourselves," he said.
"Team Haas will need a technical partner, but we would like our own chassis and our own aerodynamics."
---
Check out more items on this website about: