Rosberg: Wins 'impossible' for McLaren in 2015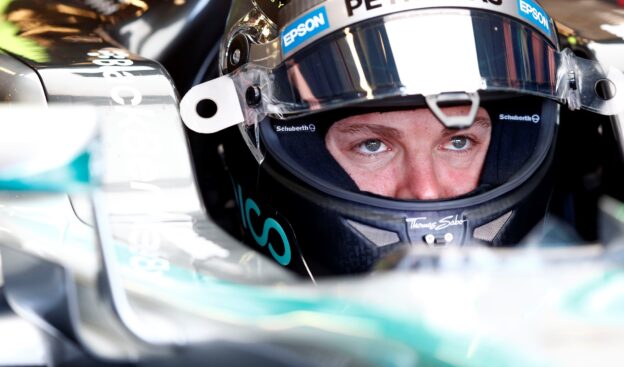 May 9 Fernando Alonso must be patient for success at McLaren-Honda.
That is the claim of Alain Prost, who won three of his four world championships with the British team, including his Honda-powered win in 1989.
But the diminutive Frenchman told Spain's EFE news agency that Alonso cannot expect immediate success.
"It is a new project with a new engine," said Prost, now 60.
"It is going to take many races, perhaps the whole year. You cannot just come in and be as competitive as teams like Mercedes, Red Bull or Ferrari.
"I think the situation we are seeing now at McLaren is normal," he added.
Some believe Alonso clearly erred in leaving the now resurgent Ferrari for struggling McLaren, but Prost said: "It was his decision. His choice.
"Of course you want to be at the right place at the right time, but if he is happy, then there's no problem."
Asked how long he thinks it will take McLaren to reach the front of the grid again, Prost answered: "I don't know -- nobody does.
"But it may be faster than we think, although winning the world championship will be another step again that takes even longer."
According to Nico Rosberg, who has been with the now dominant Mercedes team since 2010, McLaren-Honda's rise will probably take years.
"We worked for four years until we could win regularly," he told Spain's Marca sports daily. "Red Bull also took four, while it was five years before Schumacher won the title at Ferrari.
"This season it's impossible for Alonso to be fighting for wins," Rosberg insisted.
---
✅ Check out more posts with related topics: