Rosberg: F1 Team orders are checked off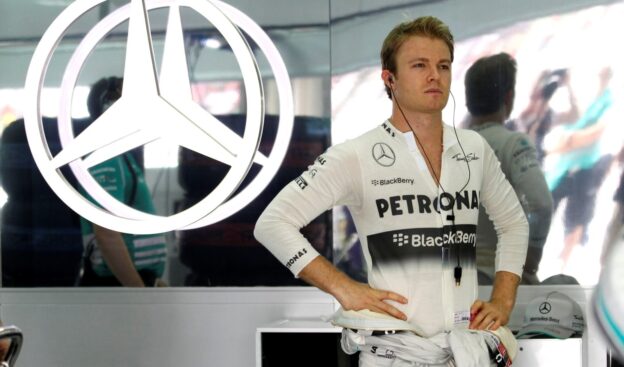 Nico Rosberg insists he and Mercedes have moved on from Malaysia.
At Sepang, behind the warring Red Bulls, Mercedes duo Rosberg and Lewis Hamilton were also the subject of a team orders controversy.
Arguing that the silver cars needed to save fuel to the finish line, the faster Rosberg was ordered by boss Ross Brawn to settle for fourth place behind his teammate, triggering reports that Briton Hamilton is the 'number 1'.
The saga also intensified rumours that Brawn is at odds with the team's new German-speaking faction led by shareholders Toto Wolff and Niki Lauda.
"We need to talk to Ross," said Lauda after the race, "if this is the strategy to be used from now on."
Rosberg was also obviously unhappy, telling Brawn on the radio after crossing the chequered flag to "Remember this one".
But he insists now that it's all over.
"Malaysia was sobering for me in every respect," he told DPA news agency, "but it is now checked off.
"We have thoroughly discussed and clarified it internally," said Rosberg.
"Besides, I've learned over the years to quickly set aside any setbacks. This is a help in sports, because there are always setbacks," he added.
Indeed, Rosberg might now be on an upward curve, having looked the quicker Mercedes driver in the Sepang race, and now heading to China, the scene of his 2012 win.
Actually, the 27-year-old is somewhat of a 'Shanghai specialist', having led almost 50 per cent of all the laps raced in China in 2010, 2011 and 2012.
But Wolff warns: "Yesterday's home runs don't win today's games, and that's definitely true for us."
Still, Rosberg is confident as he heads to Shanghai, obviously one of his favourite layouts.
"It's hard to explain (why)," he said, "but there are many unique curves, which I find amazing.
"But what I like most are the memories of this track.
"We worked very hard over the winter," Rosberg continued. "We actually managed to close the gap to our rivals in Malaysia and were not so inferior to Red Bull.
"Now we have to keep at it."
---
✅ Check out more posts with related topics: