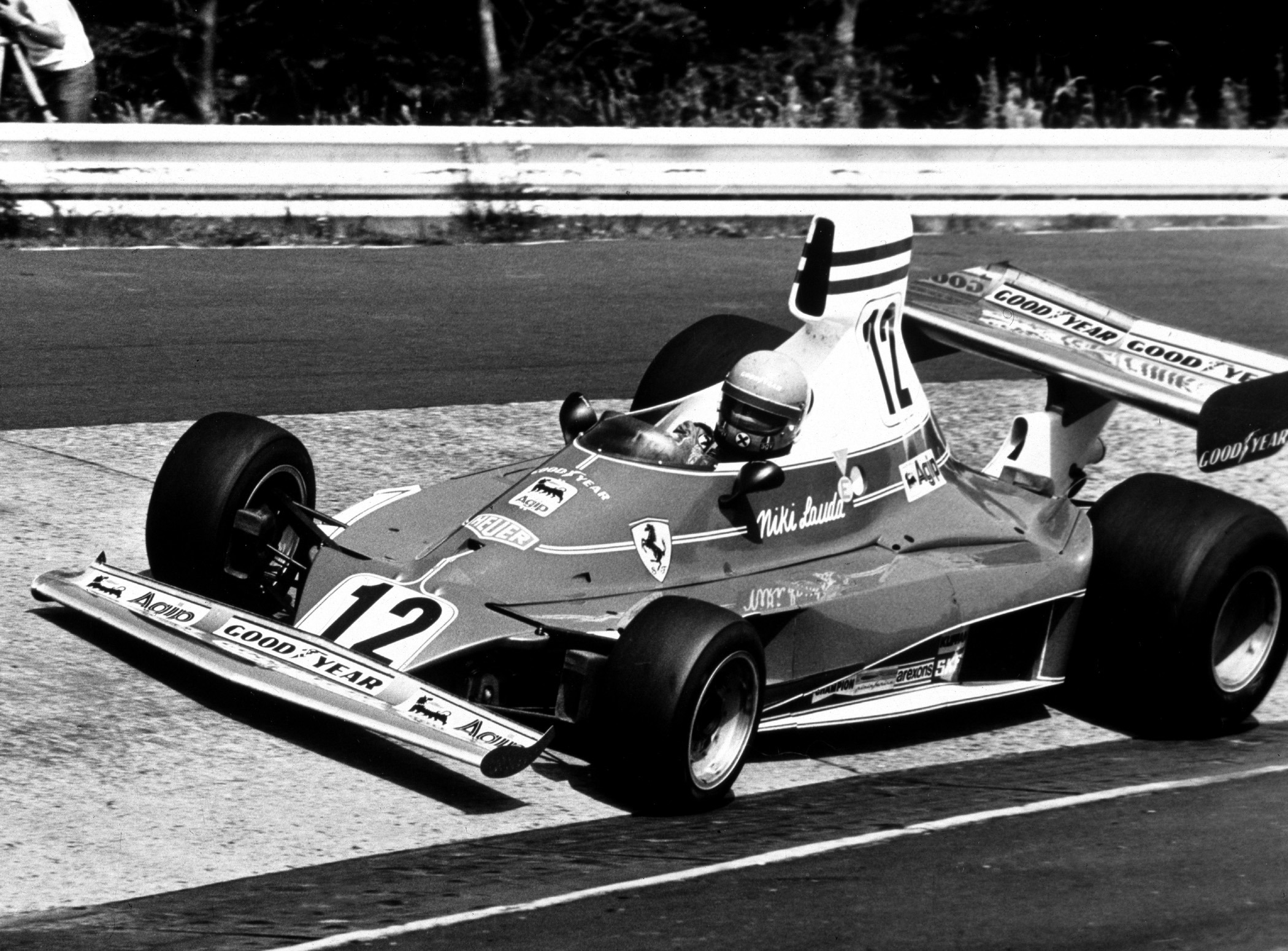 The car in which late Niki Lauda won his first F1 World Championship title back in 1975 is on sale. Lauda won 5 races with the Ferrari 312T during the 1975 F1 season and brought back the F1 title to Ferrari after 11 years of drought.
Interested and rich enough people can place a bid on this legendary car during the famous Pebble Beach auction next week (August 16 & 17). This years 2019 edition holds 140 historic and epic cars.
The estimated value of Niki Lauda's Ferrari 312T chassis 022 is between $6.000.000,- and $8.000.000,-. This particular chassis 022 has been the winner of the BRDC International Trophy and French Grand Prix in the hands of Niki Lauda.
According to a report by marque historian Marcel Massini, the 312T was subsequently stored by Ferrari until 1979, when the car was sold to Michael Vernon of the UK. Noted French collector Jacques Setton would acquire 022 in 1986, at a point when he had already purchased 312T, chassis 023, Lauda's other main car from 1975. Setton would own 022 until he sold it to John Bosch of the Netherlands in 2005.
The consignor, a prominent American collector, added 022 to his assemblage of significant racing and road cars in 2009, fulfilling a lifelong dream of owning a Niki Lauda Ferrari. He eventually set out to restore the long-dormant 312T to as close to as-new condition as possible, and assembled a team of well-qualified specialists to complete the task. His in-house restoration expert, Tim Willard, oversaw the process and handled disassembly and assembly, and the renowned crew at Dennison International rebuilt the drivetrain. John Byers was tasked with restoring the bodywork to the exact factory Rosso Corsa (Racing Red) livery it wore in 1975. The Ferrari was found to be incredibly original and all numbers and components were thoroughly documented with photographs. A replacement magnesium engine sump was sourced directly from Ferrari, replacing the original that had suffered from corrosion, and a new front wing was fabricated. The original components were retained and accompany the car.
The results of this exhaustive work are stunning, and a testament to the cost-no-object restoration that was truly a labor of love. Since completion, the car has been shown at the 2015 Amelia Island Concours d'Elegance, where it was honoured with an Amelia Award, and the 2017 Pebble Beach Concours d'Elegance®, where it placed Third in Class, a rarity for a Formula 1 car. Not merely intended as a show car, the 312T has also been exercised on the track, including a test session in June of this year, where it performed beautifully.
Below you can find some specifications of the technical info:
2,991 CC DOHC Flat 12-cylinder engine
Lucas Mechanical Fuel Injection
500 BHP at 12,500 RPM
5-Speed Manual Transaxle
4-Wheel Ventilated Lockheed Disc Brakes, Inboard Rear
You can see the car here: goodingco.com.
---
Check out more items on this website about:
---