Kovalainen denies stalking Caterham F1 race seat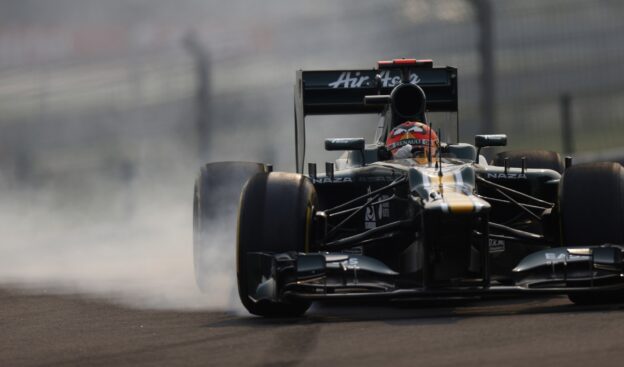 Heikki Kovalainen has denied he has been lured back to Caterham on the prospect of a race seat in the near future.
Having been dropped from the team's race lineup for 2013, the 31-year-old initially ruled out a reserve driver role, and in the past weeks has been indulging his passion for golf whilst remaining race-fit for formula one.
But he has now re-emerged at Caterham in a reserve role, and will drive on Friday mornings in Bahrain and Barcelona to back-to-back test the upgraded car.
The Finn denied, however, that he has changed his mind because the prospect of a race seat is now looming.
"There's no plans to race at the moment," he said in Bahrain.
"The plan for me at the moment is to drive Fridays and help the team."
Kovalainen said he was convinced to return simply because it was better than the alternative.
"We talked about this for the first time a long time ago," he explained. "At the very beginning I wasn't interested in this type of role.
"But when you're sitting at home for a couple of months watching other people drive the car, it makes you think 'I'd actually like to have a go'.
"Just before Malaysia, I had a chat with Tony (Fernandes) and I said 'Do you think I could do something for the team still? The idea we had earlier?'
"And he said 'sure'," Kovalainen revealed.
He played down suggestions his presence could be seen as him stalking the race seats currently occupied by Charles Pic and Giedo van der Garde, who have struggled to compete with their Marussia rivals so far in 2013.
"Naturally, if I'm pushing then hopefully that makes them even quicker," said Kovalainen.
"But they've already done a good job this year; the car is not easy to drive.
"It's just that I have more experience about setting up the car, especially a fresh feel for this particular car. I think that's the main thing," he added.
"The guys don't necessarily know how good this car could be or if it is at the maximum right now. This is where we're giving them guidance -- trying different things and seeing if we can make it a more balanced car."
Ultimately, however, Kovalainen could not deny that his real ambition is to race again.
"Of course I want to race," he said. "Being here puts me in a better position if a race drive ever becomes available here or even somewhere else."
---
✅ Check out more posts with related topics: