From Ferrari's Red to AlphaTauri's Blue: Mekies' Transition under scrutiny?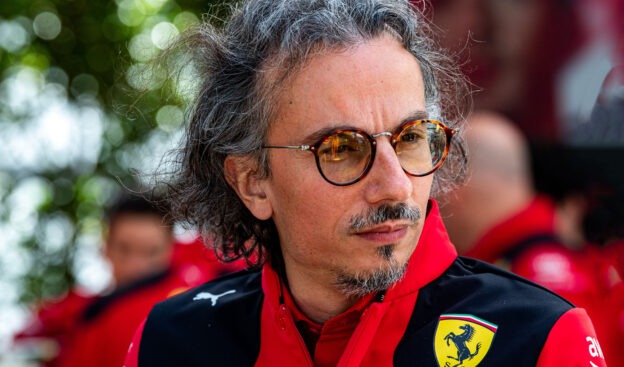 May 28 - Laurent Mekies is currently blocked from leaving Ferrari in order to prepare to take over as AlphaTauri team boss next year.
Red Bull-owned AlphaTauri made the announcement about Mekies' forthcoming new role at the end of April - so early that Ferrari boss Fred Vasseur called the timing of the official news "a bit aggressive".
Some believe the timing was to enable complex negotiations to play out regarding the potential and related move of some Red Bull engineers to Maranello.
"Will there be a hostage exchange for Laurent Mekies?" Red Bull team boss Christian Horner said when asked about the issue recently. "Well, we don't have any hostages.
"In terms of personnel moving to Ferrari, certainly at a senior or medium level, there's nothing planned," he insisted.
Since the announcement, the F1 circus has travelled to Baku, Miami, Imola and now Monaco - and Mekies continued to wear red throughout as Vasseur's Ferrari deputy.
"Well, the truth is the decision has not been made yet, so until that point, I'm wearing red," the Frenchman said in Monaco.
"As a result I'm committed 100 percent to Ferrari."
When asked specifically about the rumours of troubled negotiations between Ferrari and Red Bull, he added: "It's not something I'm going to give much detail on.
"What is fair to say is that there is still discussion because people needed more time to talk to each other. That's what they are doing now," the 46-year-old explained.
"I'm confident that gives them a little bit of time, and we'll find a solution that will make all parties comfortable."
And in the meantime, he reiterated his full commitment to Ferrari rather than speculating about when he might start making the transition to the top job at AlphaTauri.
"Please believe me that when we come to a racetrack with a given shirt, we only think about that team. And that's how we have agreed to go forward for the time being."
---
✅ Check out more posts with related topics: