Arrivabene: Vettel to win Ferrari title 'sooner or later'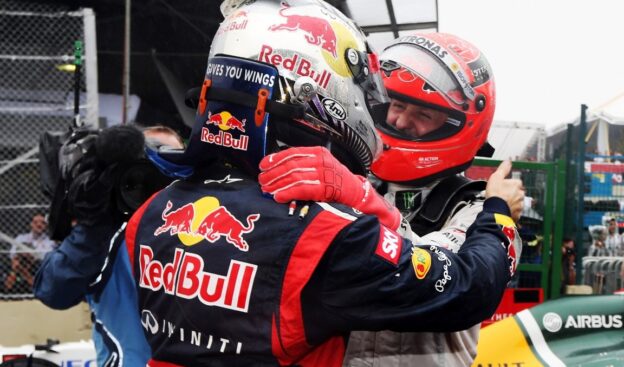 As criticism surrounds Sebastian Vettel's in-tatters 2018 title campaign, Ferrari boss Maurizio Arrivabene backed the German's place at Ferrari.
Some believe the Vettel-Ferrari combination needs review, as a firestorm of errors now makes a fifth drivers' world title basically impossible for Vettel in 2018.
"Sebastian looks a lot like Michael Schumacher in talent and determination," Arrivabene told La Repubblica. "When I hear him on the radio it's like talking to Michael."
The Italian says he therefore still shares Vettel's dream of winning the title in red.
"From an early age he would come to Maranello with his father and I am sure that sooner or later he will bring the title back here," said Arrivabene.
But he also said he does not blame the press for criticising Ferrari and Vettel.
"We do not need to talk about pressure because Ferrari is always at the centre of everything, so we have to thank the media and the public for pressing us to get back to winning," he said.
"This year it has become a mission impossible, but it's not over and we say very clearly that we are not beaten in Austin yet."
---
Check out more items on this website about: