How to stream F1 in 2023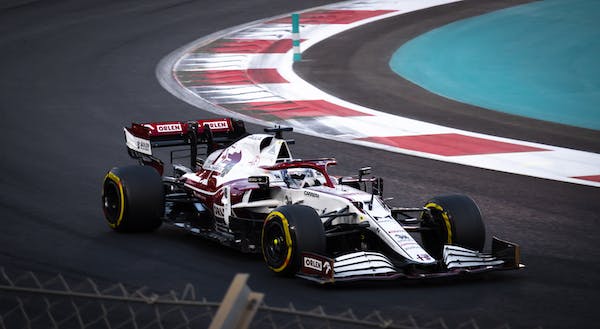 Formula 1 is a thrilling and high-speed motorsport that has a large global following. Fans around the world are eagerly looking forward to the 2023 F1 season, which promises to be packed with excitement and action. One of the best ways to enjoy the races is by streaming them online, and there are several options available for F1 streaming in 2023. In this article, we will explore how to stream F1 in 2023, the different streaming options available, and the steps to take to watch the races from anywhere in the world.
How to stream F1 free live streaming with a VPN
If you want to watch F1 races for free, then Servus TV is a great option. However, the channel is only available in Austria. To access Servus TV from anywhere in the world, you will need to use a VPN. A VPN, or virtual private network, can help you bypass geo-restrictions and access content that may be blocked in your region. Here are the steps to stream F1 with a VPN on Servus TV for free:
Sign up for a reliable VPN service that offers servers in Austria. (Recommended PureVPN)
Download and install the VPN software on your device.
Open the VPN software and connect to an Austrian server.
Once you are connected to the server, visit the Servus TV website.
Navigate to the F1 race that you want to watch and start streaming.
By using a VPN, you can access Servus TV and stream F1 races for free from anywhere in the world. Keep in mind that some VPN services may offer better speeds and performance than others, so make sure to choose a reputable VPN service that can provide a reliable connection. Additionally, while Servus TV offers free F1 streaming, some other channels may require payment or a subscription to access their F1 coverage.
Why do you need a VPN to watch F1 racing?
You need a VPN to watch F1 racing because the broadcasting rights of F1 races are often exclusive to certain countries or regions. This means that F1 coverage may not be available in your location or may be limited to certain networks or cable providers. In some cases, F1 content may be restricted due to regional censorship or licensing agreements.
A VPN can help you bypass these restrictions by masking your IP address and connecting you to a server in a different country or region. By doing so, a VPN can help you access F1 coverage that may not be available in your location or unlock content that may be restricted due to regional limitations.
Moreover, using a VPN while streaming F1 racing can also provide an additional layer of security and privacy, as the encryption protocols used by a VPN can protect your online activity from being monitored or intercepted by third parties, including your internet service provider (ISP), hackers, or government agencies.
Overall, a VPN is an essential tool for F1 fans who want to watch races online, access geo-blocked content, and safeguard their online privacy and security while streaming.
PureVPN the best VPN for streaming sports
Dedicated servers for streaming: PureVPN has dedicated servers optimised for streaming, which offer high-speed and reliable connections for streaming sports content. These servers are specifically designed to provide optimal streaming performance and can help you avoid buffering or lagging issues.
Unlimited bandwidth: PureVPN offers unlimited bandwidth, which means that you can stream sports content without any restrictions on the amount of data you can use. This is particularly useful for streaming high-definition (HD) sports content, which can require significant bandwidth.
Multiple device support: PureVPN allows you to connect multiple devices simultaneously, which means that you can stream sports content on multiple devices at the same time. This is particularly useful for households with multiple people who want to watch different sports events on different devices.
Access to geo-restricted content: PureVPN can help you access sports content that may be restricted in your region due to licensing agreements or censorship. By connecting to a server in a different country, you can bypass these restrictions and access the sports content you want to watch.
24/7 customer support: PureVPN offers 24/7 customer support through live chat, email, and a ticketing system. This means that you can get help with any issues or questions you may have about streaming sports content at any time.
---
✅ Check out more posts with related topics: