8 Intriguing Facts About Formula One Racing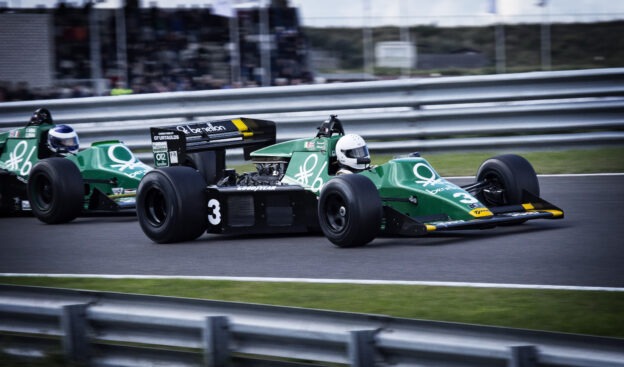 Formula One racing is one of the most popular sports in the world, with millions of fans tuning in to watch races every year. However, there are some aspects of the sport that most people don't know about. The realm of F1 is a high-flying and unparalleled adrenaline ride with renowned tracks, catastrophic disasters, and unbeatable champions.
Additionally, sports bettors can use top platforms to wager bets on major sporting events like F1 or the FIFA World Cup. If you're interested in F1 betting, there are numerous ways you can place a wager on your favorite driver, so be sure to check out some online sportsbooks.
If you want to learn more about Formula One racing, here are eight amazing facts about it you probably didn't know:
The 8 Fascinating Facts in F1 history
1. Tire replacement
Among the fascinating aspects of Formula One racing is pit stops. The pit crews of the elite teams are so proficient at changing tires that they can do so in three seconds.
The Red Bull crew of Max Verstappen's car made history in 2019 by replacing all four tires in 1.82 seconds. That's lightning fast!
2. Sweating causes drivers to shed pounds every race.
F1 drivers are subjected to searing temperatures, intense stress, and extensive fire-retardant apparel for more than two hours. This indicates that the driver was only provided with 1.5 liters of water for the entire journey. A racer can shed up to 8.8 pounds or 4 kilograms per race!
3. Remembering the deceased
Even though F1 is one of the safest motorsports, there have been several casualties on the track. F1 has claimed the lives of 46 drivers in all. Ricardo Rodriguez was the youngest fatality in an F1 crash at 20 years old, whereas Chet Miller was the oldest F1 fatality being 50.
4. Quick F1 Facts
With the exception of the Monaco Grand Prix, every F1 GP is over 305 kilometers (190 miles) in length. This enables every F1 race to be finished around 130 minutes.
With over 400,000 spectators, the 2021 US Grand Prix was the most attended F1 race in history. In fact, Formula One is one of the fastest-emerging sports in the United States!
5. Formula One as we know it
The modern era of Formula One began in 1946 with the Turin Grand Prix in Italy. While Grand Prix championships had been held for a long time, this 1946 race was the first to use Formula One regulations. In 1950, the Formula One World Championship was formed four years later.
6. F1 cars can reach incredible speeds.
It goes without saying that F1 cars are exceedingly fast. However, did you know that an F1 vehicle can speed from 0 to 60 mph (100 km/h) in less than 3 seconds, 2.6 seconds to be precise, and from 0 to 100 mph (160 km/h) in just 4.0 seconds?
Intriguingly, F1 vehicles can also descend from 60 miles per hour to zero in less than four seconds!
7. More than simply turning
One of the most sophisticated steering wheels in motorsports is the F1 steering wheel. With over 20 buttons, each with its own function, the driver must drive extremely fast and make split-second decisions on the road.
8. Everyone on the team
While a driver may receive the most of the credit in F1 racing, the entire team makes the dreams come true. Some units have over 600 working members from the bottom to the top.
Ferrari is the most successful F1 team, having won 15 titles. Nonetheless, Ferrari has yet to win a title in the last fifteen years.
---
✅ Check out more posts with related topics: