Susie Wolff defends Ecclestone amid sexism charge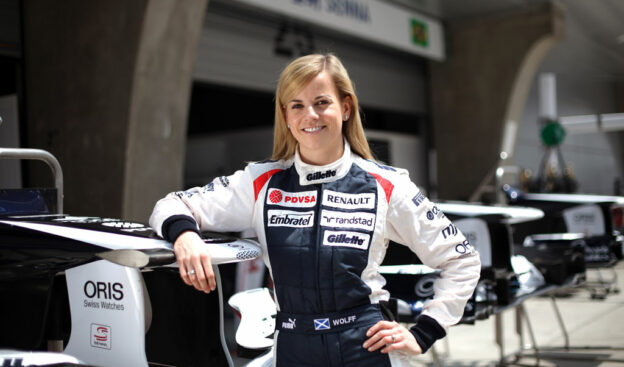 Apr.25 - Susie Wolff, F1's most successful female driver of recent times, has defended Bernie Ecclestone amid accusations of sexism.
F1 supremo Ecclestone, 85, caused an international media furore last week when he said: "I don't know whether a woman would physically be able to drive an F1 car quickly, and they wouldn't be taken seriously."
Counting herself out of the backlash, however, was Susie Wolff, who stepped down as Williams' test and occasional Friday driver at the end of last year in order to start a campaign to get more women involved in motor racing.
"After hearing Bernie's comments in context and speaking to him today, it's clear we both have the goal of getting a female driver to F1," Wolff said on Twitter.
Indeed, Ecclestone had also said last week that he is willing to personally support a female team and driver in F1.
"I would say 'Great'," he said. "And I tell you what I would do: I would put in another 20 million (pounds)."
Wolff continued: "Through my years in motor sport, he was supportive of my mission to make it onto the starting grid in F1.
"Last week, he agreed to come on board with (the campaign) Dare To Be Different and support the next generation of girls aiming for the top, on and off the track.
"For me," Susie added, "actions always speak louder than words."
---
✅ Check out more posts with related topics: