Force India says F1 crisis reports have no truth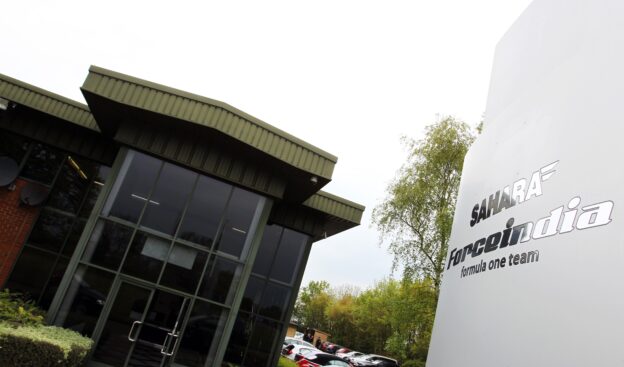 Force India has hit back at claims co-owner Vijay Mallya's reported financial problems could sink the Silverstone based team.
Citing sources, the Italiaracing magazine had said former Indian billionaire Mallya's "severe economic difficulties" meant Bernie Ecclestone has "activated a plan to save the team".
The report mentioned the possibility of a return to F1 for Colin Kolles, or even Flavio Briatore.
Late on Friday, Force India hit back at the claims, insisting they are "part of a growing trend of irresponsible online journalism directed at the team".
Spokesman Will Hings added that there is "no truth" to the claims Force India is in crisis, saying the story comes "at a time when news in the formula one world is limited".
"The team is pushing ahead with the new car build and looking forward to the launch of the 2013 car and new team partnerships," the team statement concluded.
But, after Paul di Resta admitted he is "surprised" news about his 2013 teammate is taking so long, it has also emerged that Force India may launch the new VJM06 early in February before a second race driver is decided.
And Italiaracing, "happily acknowledging the team's position" in the wake of its controversial report, "firmly rejects the accusations of irresponsible journalism", editor Massimo Costa insisted.
"That (accusation) does not reflect the tradition of reliability and accuracy" of the publication, he said.
"We also reaffirm our confidence in the authoritative sources on which we based our report, and of course send our best wishes to the Sahara Force India team for a positive evolution of the story", Costa added.
---
✅ Check out more posts with related topics: