Ecclestone comments on Hamilton make him nervous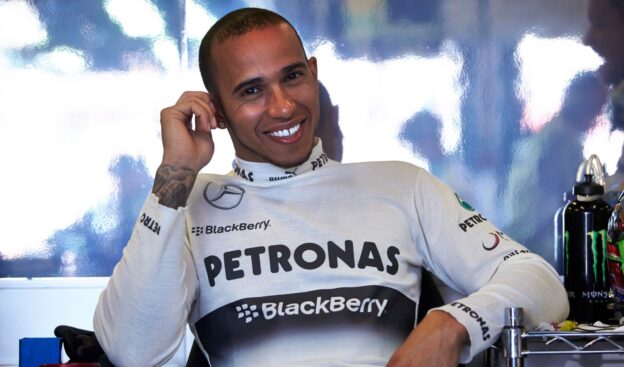 Lewis Hamilton has admitted Bernie Ecclestone's recent comments are making him "nervous".
The F1 chief executive revealed recently that Red Bull - not Mercedes - was actually 2008 world champion's first choice for 2013 when he made the decision to quit McLaren.
Now, in another interview, Ecclestone told Sportsvibe: "I like Lewis but it hasn't appeared as though his feet have been on the ground in recent times.
"People think he's arrogant, which he's not, but that's the perception of him and he's only got himself to blame for that.
"I'm not sure the Pussycat has helped and also the fact that Ron Dennis at McLaren sheltered him too much. He was very good to him but when Ron stopped being hands on with the formula one team Lewis was like the rebel teenage son wanting to leave home."
Hamilton told British reporters: "I'm not quite sure why Bernie keeps making comments about me.
"It makes me a little bit nervous because we have quite a good relationship."
As for Ecclestone's claim that Red Bull was his first choice, having 'rolled his eyes' initially at Mercedes, Hamilton answered: "There was no team I was particularly pushing for.
"At the end of the day I chose to be here and I'm happy here. It's the best decision I ever made."
Flavio Briatore, the former Renault boss, was asked about Ecclestone's Hamilton comments, and said: "I think that is not true.
"(Niki) Lauda has been trying for years to bring him to Mercedes, to the point that he made him an offer he could not refuse," he is quoted by La Gazzetta dello Sport.
---
✅ Check out more posts with related topics: