Briatore & Rossi do not like new Formula 1 era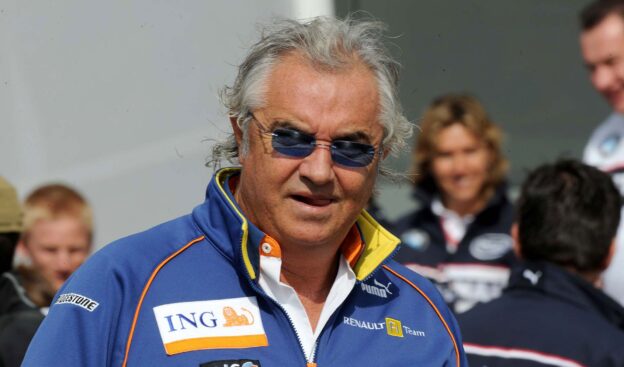 Former team boss Flavio Briatore has slammed the new face of formula one.
The 63-year-old Italian, absent from F1 in the wake of the 'crashgate' scandal, said he watched the Melbourne race last weekend and thought it was "disrespectful" to the spectators and television audience.
"They (the spectators) do not understand why the drivers do not attack, why and how they're saving fuel, and why champion drivers refuse even to defend their position.
"This was a strange spectacle, leaving behind the most beautiful sport in the world," Briatore told Italy's La Gazzetta dello Sport.
He said it was wrong to let the car manufacturers succeed in their push for the all-new regulations, featuring 'greener' engines that use less fuel.
"They delegated the writing of rules to engineers who do not care about the fans or entertainment," said Briatore.
"The result is terrible. Of course it is true that the principles of the rules are correct, but we must not forget that formula one must be about the competition between drivers.
"Obliging them to drive slowly is contrary to common sense. It's like introducing a rule that means Ronaldo can only touch the ball ten times in a match.
"Now we have the stars (drivers) forced to behave on the track like accountants.
"If formula one does not change again in the near future, then the audience will be lost. Look at the comments on the internet, in blogs, on Twitter -- they did not like the Australian grand prix.
"It was an indecipherable and depressing show.
"This new F1 came too fast with too little testing, so at the very beginning Vettel and Hamilton were missing from the fight. This is unacceptable and now we have chaos."
Also unhappy with the 'new' F1 is the flamboyant MotoGP veteran Valentino Rossi.
"I was expecting something different from the new formula one rules, instead I just found it boring," the Italian is quoted by Tuttosport.
"I think motorcycles and cars should race with the fuel they need, but what is happening now is just an exercise for the engineers," added Rossi.
---
✅ Check out more posts with related topics: