Great historic 1955 Belgium Grand Prix video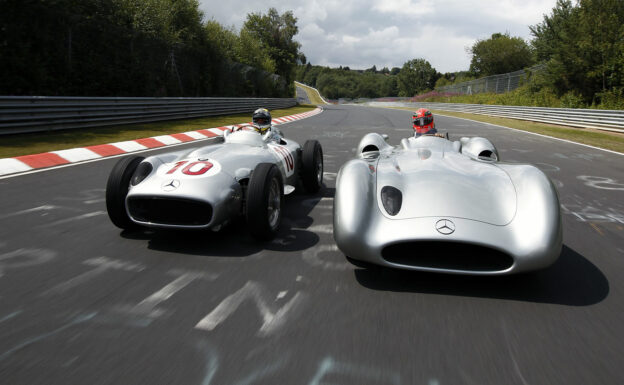 Take a big step back in time and watch the unbelievable 1955 Belgium Grand Prix. In the footage of this great historic video you can recognise a lot of the old corners that are still in the modern Spa-Francorchamps circuit of today. Safety regulations were also yet to be invented as spectators are just sitting next to the circuit.
See the cars of 1955 hit 200mph with no seat belts or roll cage racing for 3 hours around the amazing Grand Prix Circuit in Belgium.
---
Check out more items on this website about: