2023 Singapore F1 GP Saturday analysis by Peter Windsor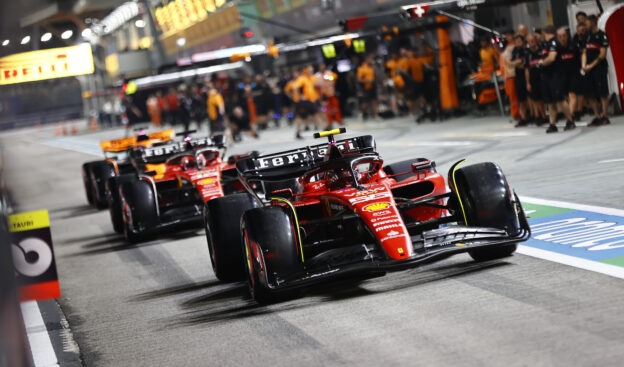 Hold onto your helmets, F1 fans! Friday's questions were met with resounding answers on the Singapore GP's electrifying Saturday. Ferrari is back in the game, as Carlos Sainz snatches his second consecutive pole, edging out Mercedes' prodigy, George Russell, and his own scarlet-clad teammate, Charles Leclerc.
But where was the roar of the Bulls? 🤔 Red Bull seemed to have lost their wings, with both Verstappen and Perez failing to break into Q3. Peter Windsor dives deep into this puzzling performance in today's video. Was the RB19, Adrian Newey's brainchild, suffering from balance and grip issues? Despite adjustments to their ride height overnight, something was amiss.
And if you heard Verstappen's radio, you know he wasn't happy! Trouble with seamless upshifts and downshifts meant compromised traction and braking. 📻
Here's a twist: Did the new FIA "flexi-wing" directive, implemented just for this race, clip Red Bull's wings more than anyone else's? 🏎️💨 With Aston Martin recently losing pace due to wing alterations, could it be that the latest directive hit Red Bull's RB19 the hardest?
Tune in as we put the pedal to the metal on these burning questions and more! 🚥🔥
---
✅ Check out more posts with related topics: