2023 Italian F1 Grand Prix analysis by Peter Windsor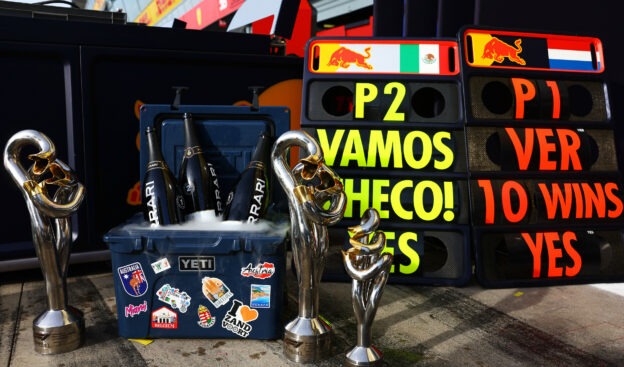 Ferrari displayed remarkable prowess at the Monza circuit, a performance that positioned them at the pole position with Carlos Sainz, while Charles Leclerc secured a commendable P3. The team meticulously prepared for this race, conducting impressive full fuel load tests on both Friday and Saturday sessions. Notably, their straight-line speed was impressive, aided by a highly effective DRS system.
The pinnacle of their achievement was Sainz's 14-lap leadership during the Italian GP, a sight that ignited the exultant capacity crowd. However, the race dynamics shifted when Max Verstappen from Red Bull harnessed the superior aerodynamic efficiency of his car through the DRS zones, enabling him to mount pressure on Sainz. This forced Sainz to push his Ferrari to its limits in the initial phase, leading to a gradual loss of grip on his rear Pirelli tires.
Seizing the opportunity, Verstappen executed a bold move on lap 15, diving inside at the second chicane to overtake the Ferrari and secure a dominant position he would uphold to claim a historic victory. This triumph marked his 12th win of the season and a remarkable tenth consecutive win, setting a new record in the process.
Sergio Perez of Red Bull contributed to the team's success by securing the second position, cementing a one-two finish. Ferrari managed to secure a respectable three-four finish, marking their best performance of the season. Meanwhile, the Mercedes team finished in the five-six positions. Notably, Alex Albon of Williams led the other customer Mercedes teams.
In a comprehensive video analysis, Peter Windsor delves into the day's events, dissecting the underlying factors that shaped the outcomes. It's worth mentioning that Liam Lawson ultimately secured the P11 position due to a five-second penalty incurred by Oscar Piastri, who originally finished P11 in the race.
---
✅ Check out more posts with related topics: