2023 Bahrain F1 GP race analysis by Peter Windsor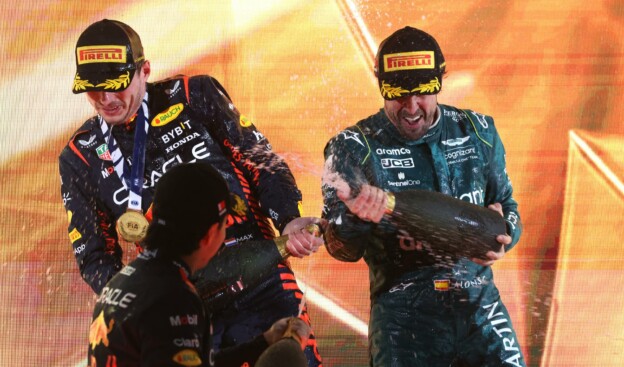 Although Red Bull scored an overwhelming 1-2 victory in the Bahrain F1 GP the day will always be remembered for the drive to third place by Aston Martin's new driver, Fernando Alonso. The double world champion was slightly disappointing in qualifying and then compounded the issue by being slow away from the line. Within a few laps, though, his day came alive. After surviving a first lap biff from his team-mate, Fernando passed both Mercedes and then Carlos Sainz' Ferrari to finish third - a trademark Fernando third, full of flicks, oversteer slides and outrageous passes.
Ferrari's Charles Leclerc lost third place when he retired with a loss of power out on the circuit; both Mercedes were disappointing (as were both McLarens), but Valtteri Bottas (Alfa), Pierre Gasly (Alpine) and the two Williams drivers shone in the mid-field. Peter Windsor in this video analyses the quality of Red Bull's day and describes the brilliance that was Fernando Alonso's drive.
---
✅ Check out more posts with related topics: