2022 F1 Italian Grand Prix analysis by Peter Windsor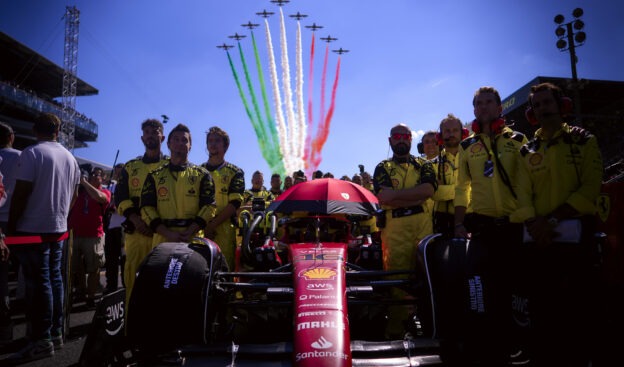 Sections of the crowd at Monza actually booed Max Verstappen after he had won the 2002 Italian Grand Prix. Partly that was because they had wanted to see a race to the flag (the GP actually finished behind a Safety Car) but mainly it was because they had wanted to see a Ferrari victory.
In this video Peter Windsor addresses this issue of concern - and also offers his explanation as to why Max and the Red Bull RB18 were again so dominant - why they were not sucked-in by Charles Leclerc's relatively early switch to medium tyres and would thereafter control the race with a significant tyre-life (and overall pace) advantage. Also in this video: analysis of other key results from Monza, including George Russell's P3 for Mercedes, Carlos Sainz finishing P4 after starting his Ferrari at the back of the grid - and the very popular P9 for the Williams stand-in driver, Nick De Vries.
---
✅ Check out more posts with related topics: