Heinz-Harald Frentzen 2023 Beyond the Grid Podcast interview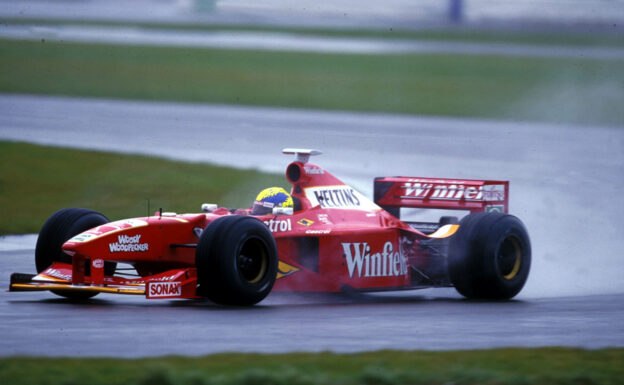 F1 enthusiasts will be delighted as the latest episode of F1 Beyond The Grid makes a triumphant return following the summer hiatus. This time, the spotlight is on the beloved German racing sensation and a triumphant three-time Grand Prix victor, Heinz-Harald Frentzen.
In a captivating exchange with the ever-engaging Tom Clarkson, Frentzen delves into a treasure trove of captivating anecdotes from a tumultuous decade in the high-octane realm of Formula 1. Spanning the years from 1994 to 2003, Frentzen's journey encompassed stints with illustrious teams including Sauber, Williams, Jordan, Prost, and Arrows.
Among the enthralling narratives, Frentzen shares the inside story of his unexpected departure from the Eddie Jordan racing stable mid-season in 2001. He also recounts a light-hearted yet fateful incident involving the legendary Ron Dennis, an ill-fated joke, and its consequential impact on a potential move to the prestigious McLaren team.
Echoes of missed opportunities resonate as Frentzen opens up about the heartrending unraveling of his promising 1999 Championship campaign. Amidst the trials and triumphs, Frentzen unveils an unexpected camaraderie with none other than the seven-time World Champion, the iconic Michael Schumacher.
This episode stands as a testament to Frentzen's resilience and the roller-coaster nature of life in the fast lane of Formula 1. From euphoric highs to challenging lows, the interview offers an unfiltered glimpse into the trials, tribulations, and ultimately, the triumphs of a true motorsport maverick.
---
✅ Check out more posts with related topics: