Christian Horner on Ricciardo's Return: Hungarian GP Preview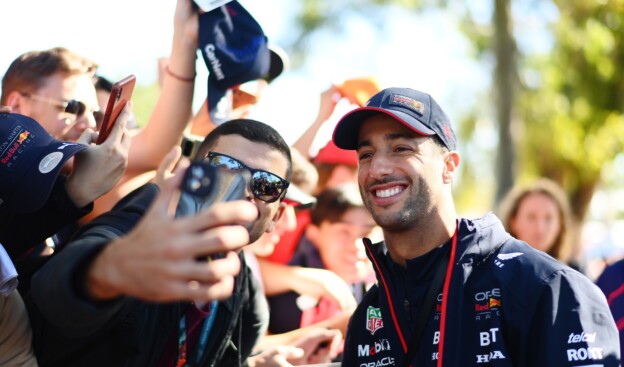 Discover the untold story behind Daniel Ricciardo's remarkable F1 comeback. Delve into the decision-making process, the key players involved, and gain exclusive insights into Daniel's long-term aspirations in Formula 1. In this in-depth analysis, F1 Nation brings you all the details straight from the source, featuring an interview with Red Bull Racing Team Principal Christian Horner.
Unveiling the Decision: When and where did the pivotal decision for Daniel Ricciardo's F1 comeback take place? Uncover the behind-the-scenes drama as we explore the circumstances surrounding the critical moment that shaped his return to the sport. Get the inside scoop on who played a role in this significant chapter of Ricciardo's racing career.
The Unsettled Seat: Nyck De Vries: But what about Nyck De Vries? Find out who delivered the news to the AlphaTauri driver that his seat was no longer secured. Discover the intricacies of this unexpected turn of events and the impact it had on the Formula 1 landscape. Gain valuable insights into the dynamic and often unpredictable nature of the sport.
Expert Panel Discussion: Join Tom Clarkson, esteemed Formula 1 journalist, alongside two Hungarian Grand Prix experts - Damon Hill, a two-time winner, and Pedro de la Rosa, a podium finisher - as they analyze Ricciardo's return. Uncover their perspectives on the implications for Ricciardo, Nyck De Vries, Sergio Perez, and Yuki Tsunoda, all key figures in this captivating narrative.
McLaren's Rising Challenge: In the wake of Lando Norris' sensational Silverstone podium, the burning question arises: Can McLaren mount a credible challenge against the might of Red Bull once again? Explore the potential of this resurgent team as they strive to carve their place in the upper echelons of Formula 1. Assess the prospects of Ferrari, Aston Martin, and Mercedes, and their chances of outperforming the competition at the twisting and technical Hungaroring circuit.
---
✅ Check out more posts with related topics: