Lap Times FP1 2019 Abu Dhabi F1 GP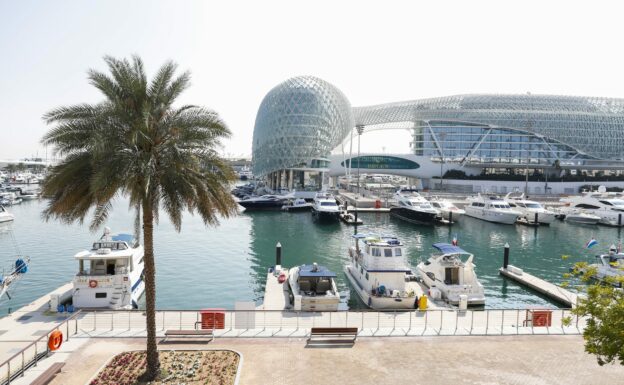 F1 Race Event: Abu Dhabi F1 Grand Prix
Race Track:Yas Marina Circuit
Weather: dry  26.1°C
Tarmac: dry  35.0°C
Humidity : 58.5%
Wind : 1.6 m/s S
Pressure: 1017.7 bar
Both Mercedes drivers topped the timesheet in the first half an hour of this first free practice session for the Abu Dhabi Formula 1 Grand Prix. Valtteri Bottas was quickest with 1:37.939 and already 0,5s quicker than the fastest lap time of last years FP1. His team mate Lewis Hamilton was 0.6s slower and Max Verstappen was 3rd. Both Ferrari's 4th and 5th, With Sebastian Vettel 2 tents in front of Charles Leclerc.
After one hour into the session the engine in the back of Daniel Ricciardo's Renault blew up and had dropped a lot of oil on the tarmac. A red flag period was needed to clean up the oil. At that moment Bottas was still quickest and even had improved his quickest lap time with 1 second on medium tyres! Verstappen was 2nd on 0.5s, Hamilton 3rd on 0.6s and Alexander Albon 4th on 1.1s.
With 2 minutes to go Vettel was pushing for a good lap time and went to fast in turn 19 and spun his Ferrari with the back into the barrier. He didn't hit the barrier very hard but was unable to continue because his left rear wheel was to damaged. The session again was red flagged until the end.
The quickest lap time of last year was 1:38.491 min set by Max Verstappen in the Red Bull.
FP1 Lap Times 2019 Abu Dhabi GP
---
Check out more items on this website about: