Lap times 3rd free practice 2019 Canadian F1 GP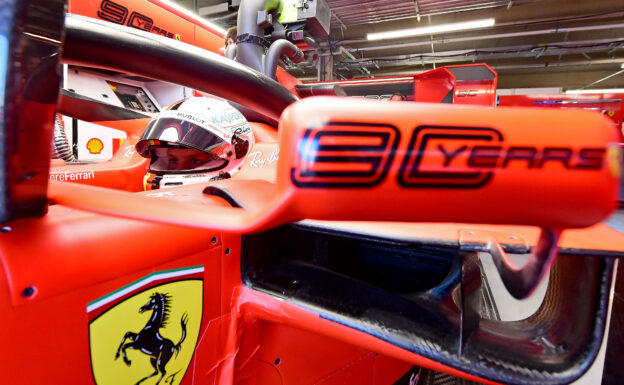 Event: Canadian Grand Prix
Track: Gilles Villeneuve Circuit
Weather: 19°-20.2C sunny & dry
Tarmac: 37.6-42.0°C dry
Humidity: 40.2-27.7%
Wind: 0.6 m/s
Pressure: 1023.1 bar
Robert Kubica was the first to hit the Canadian track in Montreal. The first lap time of the 3rd and final practice session was a 1:17.718. Kubica won the race here once back in 2008, when he drove for Williams-BMW.
Home grand prix driver Lance Stroll unfortunately had an hydraulic problem with the Racing Point RP19 in his 2nd lap around the circuit in Montreal and couldn't go on.
Until 20 minutes before the end of the session both Ferrari drivers were quickest, with Sebastian Vettel on P1. His teammate Chalres Leclerc was only 0.039 sec. slower. Both Mercedes drivers were 3rd and 4th and both Red Bull drivers 5th and 6th.
In the final stages of the session everybody went out to try their qualifying setup. Vettel came out as quickest and was 0.756 sec quicker than the fastest lap time of last year.
1:11.599 was the quickest time of last years final practice driven by Max Verstappen in the RB14.
Don't forget to fill-in your predictions for the Monaco Grand Prix to win great prices in our F1-Fansite Poule!
FP3 Lap Times 2019 Canadian GP
---
Check out more items on this website about: