Lap times 1st practice 2018 French F1 Grand Prix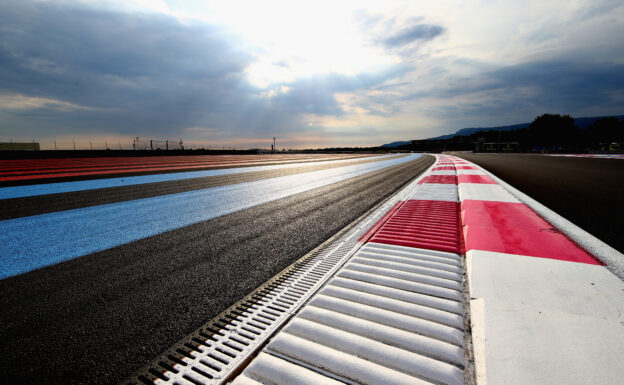 Event: French Grand Prix
Track: Circuit Paul Ricard
Weather:  Sunny, clear sky,  25.2ºC
Tarmac: Dry, 43.7ºC
Wind speed: 12.2 km/h
Humidity: 36.5%
Marcus Ericsson in the Sauber wat the first to enter the Paul Ricard track for the first practice of the 2018 French Formula One Grand Prix.
Valtteri Bottas was the first who set a lap time with the Mercedes W09. He recorded 1:36.849 on Ultrasoft (pink tyres).
After 10 minutes Brandon Hartley was the first who went of the track in turn 6. The Paul Ricard circuit has special raw asphalt on the run-off areas next to the circuit to quickly slow down spinning cars.
Early in the practice session both Red Bull's were the fastest, with Daniel Ricciardo on top.
Later on it were Valtteri Bottas and Lewis Hamilton who took over the fastest lap time in their Mercedes.
A lot of drivers were struggling to keep their car on the track. Marcus Ericsson spun hard out of turn 5 and hit the barrier with the right side of his Sauber and caught fire. The fire was extinguished by the marshals. Because this crash Ericsson will not be able to drive during the second practice.
Both Force India and Toro Rosso drivers and Fernando Alonso in the McLaren haven't used the ultra soft tyres yet. Alonso's teammate Stoffel Vandoorne did use the faster Ultrasoft tyre, but was still slower than his teammate, who was 0,1 sec quicker on the Supersoft tyres.
FP1 Lap Times 2018 French GP
---
✅ Check out more posts with related topics: