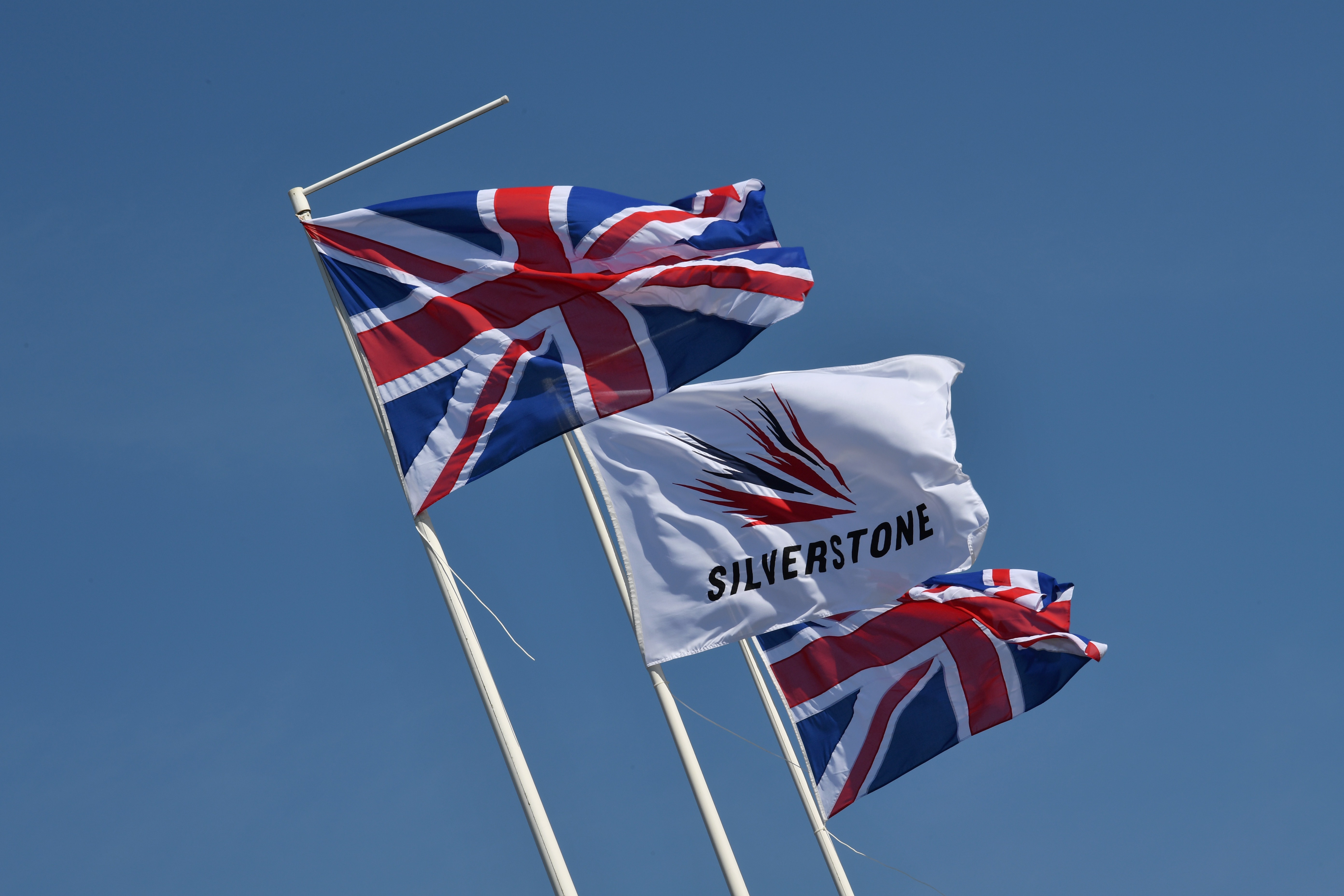 Event: British Grand Prix
Track: Silverstone Circuit
Weather:  Partly Clouded,  19.8ºC
Tarmac: 32.6ºC
Wind speed: 2.5 km/h
Humidity: 67.8%
Before the first practice Mercedes decided to replace the power unit in the back of Bottas his car. The reason for this is that the hydraulic problem in Austria last weekend also caused the combustion engine to overheat.
At the beginning of the practice a few teams like Red Bull were testing their car with aero measurement equipment. Daniel Ricciardo's drove a couple of laps with the measuring system on the RB14. Teams do that to calibrate the wind tunnel measurements in the real world.
This session the new ice blue tyre is used for the first time in F1. The new colour for the hard tyre this year is ice blue. So the basic idea is that the softer the tyre, the 'warmer' the colour. Ice blue is cold, whereas red, purple, and pink are warm.
Brendon Hartley was the first to put a lap time on the time sheet with the Toro Rosso STR13. 11 minutes into the session Sergey Sirtokin spun his Williams in Club corner and drives through the gravel pit to continue the session.
After one third of the first practice session, home grand prix driver Lewis Hamilton put in a quick lap and ended up on P1 with a 1:28.908 min. Being fastest in the first sector of Silverstone. McLaren driver Fernando Alonso still didn't set a lap time.
1 hour into the session Romain Grosjean crashed his Haas VF-18 going into turn 1. He seems to have lost control of the car driving over a bump. A virtual safety car period was the result.
The session continued and Kimi Raikkonen spun his Ferrari SF71H in Luffield, because he used to much of the curbstone on the inside of the corner. The grip levels on Silverstone seems to be a bit low, even Fernando Alonso lost it on Maggots on the Soft tyres with the McLaren and went off the track.
At the end of the session Max Verstappen had a problem with the gearbox in his Red Bull and had to stop his car on the finish straight. A second VSC was used to clear the track.
FP1 Lap Result 2018 British GP
---
Check out more items on this website about:
---