Lap times 1st practice 2014 Australian F1 Grand Prix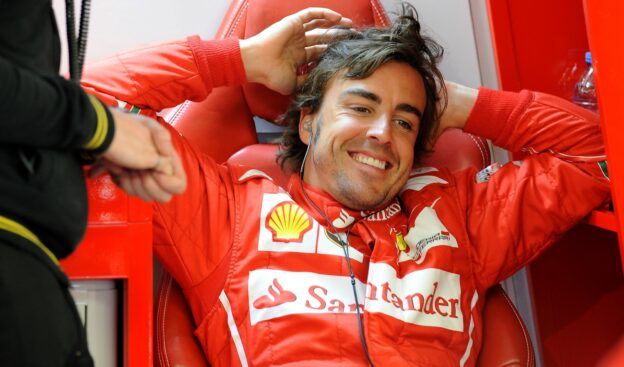 Event: Australian Grand Prix
Track: Albert Park Circuit
The first practice session of the 2014 F1 season was quite special. Fernando Alonso was the first to go out for Ferrari to set the first lap of the season.
Australian F1 GP favourite Lewis Hamilton unfortunately had the first car that breakdown. After only 12 minutes his Mercedes W05 stop at turn 9 and was smoking. Despite fears about car reliability and it was Mercedes who looked the most reliable during winter testing, it was the F1 car that broke down this session.
Both Caterham and Lotus drivers and Jules Bianchi of Marussia didn't set a lap time. Alonso's time difference of more then 0,5 sec with Button shows us that the Ferrari F14 T is very competitive.
FP1 Lap Times 2014 Australian F1 GP
| | | | | | | |
| --- | --- | --- | --- | --- | --- | --- |
| Pos | No | Driver | Team | Lap Time | 1st Gap | Laps |
| 1 | 14 | Fernando Alonso | Ferrari | 1:31,840 | | 20 |
| 2 | 22 | Jenson Button | McLaren | 1:32,357 | 0,517 | 23 |
| 3 | 77 | Valtteri Bottas | Williams | 1:32,403 | 0,563 | 27 |
| 4 | 19 | Felipe Massa | Williams | 1:32,431 | 0,591 | 19 |
| 5 | 3 | Daniel Ricciardo | Toro Rosso | 1:32,599 | 0,759 | 26 |
| 6 | 6 | Nico Rosberg | Mercedes | 1:32,604 | 0,764 | 17 |
| 7 | 1 | Sebastian Vettel | Red Bull | 1:32,793 | 0,953 | 10 |
| 8 | 20 | Kevin Magnussen | McLaren | 1:32,847 | 1,007 | 28 |
| 9 | 7 | Kimi Räikkönen | Ferrari | 1:32,977 | 1,137 | 19 |
| 10 | 25 | Jean-Eric Vergne | Toro Rosso | 1:33,446 | 1,606 | 30 |
| 11 | 27 | Nico Hülkenberg | Force India | 1:33,533 | 1,693 | 23 |
| 12 | 11 | Sergio Pérez | Force India | 1:33,855 | 2,015 | 24 |
| 13 | 26 | Daniil Kvyat | Toro Rosso | 1:34,272 | 2,432 | 27 |
| 14 | 21 | Esteban Gutierrez | Sauber | 1:35,578 | 3,738 | 7 |
| 15 | 99 | Adrian Sutil | Sauber | 1:36,445 | 4,605 | 13 |
| 16 | 17 | Jules Bianchi | Manor | 1:40,859 | 9,019 | 6 |
| 17 | 4 | Max Chilton | Manor | 1:46,922 | 15,082 | 4 |
| 18 | 9 | Marcus Ericsson | Caterham | No time | no time | 1 |
| 19 | 44 | Lewis Hamilton | Mercedes | No time | no time | 1 |
| 20 | 10 | Kamui Kobayashi | Caterham | No time | no time | 1 |
| 21 | 13 | Pastor Maldonado | Lotus F1 | No time | no time | 2 |
| 22 | 8 | Romain Grosjean | Lotus F1 | No time | no time | 0 |
Highest speed: 318,5 km/h by Valtteri Bottas, Williams FW36
---
✅ Check out more posts with related topics: