Will there ever be a US driver in F1 again?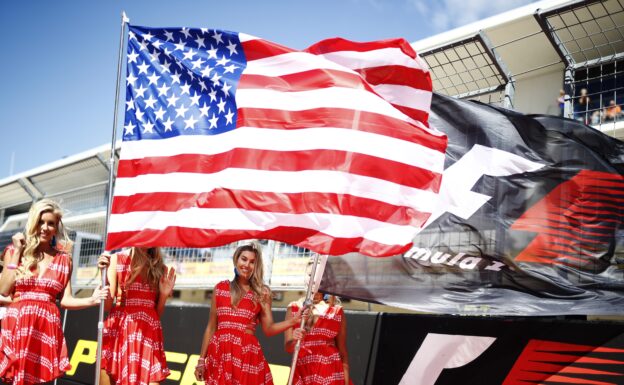 When you look at the current 2019 F1 drivers list one thing is quite strange. You won't find a driver from the United States on it.
We got back the US F1 GP on the F1 calendar since 2012 at COTA. Since 2016 we also got back a Formula 1 team from the USA and F1 is now even owned by Liberty Media a US based company. So it makes you wonder why there isn't an American driver to make the sport more popular in the United States. Aren't there any drivers from the US good or interested enough to make it into Formula 1?
Alexander Rossi?
The last driver who made it into F1 was Alexander Rossi. You know the guy who won the Indianapolis 500 race as a rookie back in 2016. The year before (2015) he was a race driver at the Manor F1 team for 5 races and performed quite well in the slowest car of the grid. He managed to finish 12th at his home Grand Prix in Austin that year. Until now the only American that drove in a F1 race around the Circuit of the Americas. He was asked to come back in 2016 at Manor, but Rossi decided to focus on his IndyCar career and probably made the right decision.
Rossi is having a good time in the IndyCar series and ended up 2nd in last years 2018 championship. We probably won't see Rossi back in Formula 1 as he turns 28 this year and might be getting to old to adapt and be competitive in the very young drivers grid of today's Formula 1.
First American Driver
The first American driver was Harry Schell. He already took part in the first Monaco Formula 1 Grand Prix back in 1950. He had a very wealthy mother and scored 2 podiums. His first podium was 3rd place at the notorious Pescara Grand Prix that only took place once in 1957. Schell attended 57 races and won 2 podiums in total. He scored his second podium, a second place and best F1 result in 1958 at the Dutch F1 GP in a BRM.
In 1960 Schell died at the age of 38 on Silverstone during a non-championship event when his Cooper somersaulted in Abbey Curve. F1 Cars didn't have roll bars yet that season.
Most Successful US driver
The Formula 1 champions drivers list has 2 US drivers on it. Phil HIll and Mario Andretti. Hill won the 1961 drivers title with Ferrari and won 2 of the 8 races in that season. But he wasn't the most successful US driver in F1 history.
The most successful driver from the US is the famous Mario Andretti. He took part in Formula 1 from 1968 until 1982 and attended 130 races, scored 19 podiums, 18 poles, won 12 races and the 1978 Formula 1 drivers championship. His son Michael Andretti was the last American to score a podium in F1. In 1993 he finished 3rd for McLaren during the Italian Grand Prix.
Will there be a US F1 driver soon?
Formula 1 has a lot of competition in the US from other race series. There are a lot of race categories in the Untied States that are far more popular than Formula 1. Nascar and IndyCar are way more interesting from the average spectators point of view. Nascar probably is also much more interesting for making money with in-play bets on your favorite sports events. Which are all discouraging for young Americans from participating in F1.
So how do we know if we can expect a new young Formula one driver with US background? Red Bull, Ferrari, and McLaren contribute the most new F1 drivers with their young drivers programs nowadays. As there are currently no US drivers participating in one of their programs.
Haas did have Santino Ferrucci in their young drivers program until 2018. After a few incidents caused by Ferrucci during his F2 season, the Haas team and Ferrucci quietly went separate ways.
Hopefully I'm mistaking, but it will be very unlikely that we will see a US F1 driver on the starting grid soon.
---
✅ Check out more posts with related topics: