Vergne: Ricciardo should get seat over Raikkonen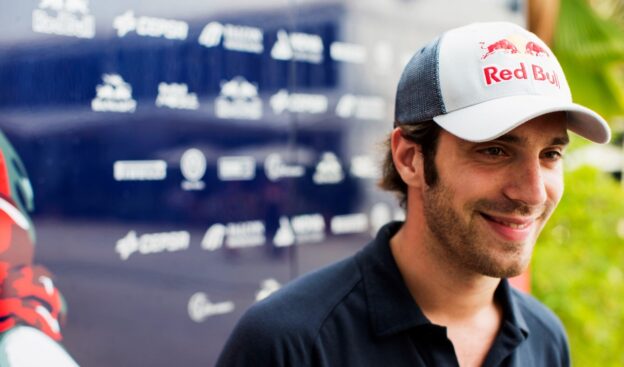 Jean-Eric Vergne has admitted he would prefer to see teammate Daniel Ricciardo become the next driver at Red Bull Racing.
Although Red Bull, and the French driver himself, are not ruling out Vergne's chances, boss Christian Horner has effectively admitted that Ricciardo is fighting for the 2014 vacancy against Kimi Raikkonen.
Toro Rosso driver Vergne, 23, is quoted by Austria's Kronen Zeitung: "I think it's my teammate Daniel Ricciardo who should get the job, not Kimi Raikkonen.
"We are both doing a good job at Toro Rosso, and the team is getting better with every race."
Vergne acknowledged that Australian Ricciardo has earned contention for the departing Mark Webber's seat alongside Sebastian Vettel.
But he also thinks that if Ricciardo does well at Red Bull, that will also reflect well on himself.
"If Daniel, who at the moment is doing better than me, is running alongside Sebastian Vettel, it will show the quality of the young (development) drivers of Red Bull.
"If it is said that I am not consistent, then I have to point out that after my sixth in Canada, I had two retirements due to mechanical problems," Vergne added.
An article in the latest edition of Italian magazine Italiaracing claims Raikkonen will ultimately line up at Red Bull next year, with Ricciardo replacing him at Lotus.
---
Check out more items on this website about: