Vasseur Unfazed by McLaren's F1 Surge: "No Need to Panic"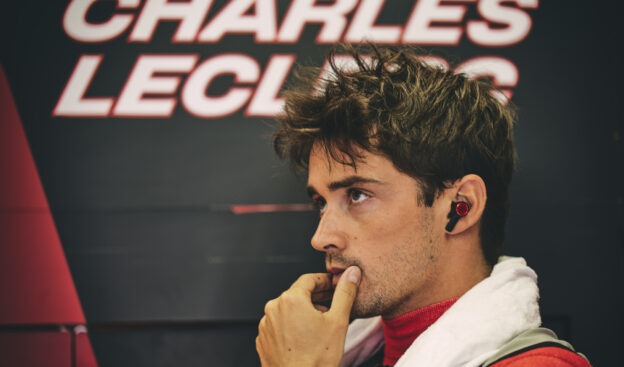 Sep.29 - Frederic Vasseur insists he is not as "worried" as team driver Charles Leclerc about the big steps forward taken by McLaren as the 2023 season progressed.
Red Bull has won every single grand prix in 2023 so far except Singapore - where the team stumbled and Ferrari's Carlos Sainz soared to the top step of the podium following back-to-back poles.
But the Maranello based team then travelled to Japan and found itself outpaced by both Red Bull and McLaren.
"If they (McLaren) were to confirm their pace in Qatar then it would become worrying," Leclerc said after Suzuka. "It's already a worry but we know that they are tracks where they are stronger.
"If it's like that again in Qatar, then we will start to worry more seriously."
Ferrari team boss Vasseur, however, insists he is not worried.
"McLaren's strong performance in Japan is no surprise to me," the Frenchman said after McLaren's Lando Norris and Oscar Piastri were both on the Suzuka podium at Suzuka.
Leclerc was fourth.
Vasseur explained why he thinks it's no big deal.
"McLaren had huge problems at the start of the season, but people may have forgotten that they were then on the second row of the grid in Spain," he is quoted by Speed Week.
"They have undoubtedly improved, but it's not always just about the pure potential of a car or whether a track suits one car better than another. For me it's also about driveability."
Vasseur insists that Ferrari have also made "significant progress" as the season progressed - but McLaren's simply shone brighter in Japan.
"If you take a step forward with your car, that automatically helps the drivers because they then have more confidence in the car. It's a snowball effect," he said.
"As for us, we have made significant progress in terms of tyre management. In the first part of the season we suffered more wear than our opponents.
"We then specifically developed and worked on the setup so that our drivers can keep the tyres alive for longer. This work is now paying off."
---
✅ Check out more posts with related topics: