Tost: Verstappen and Sainz will be closely matched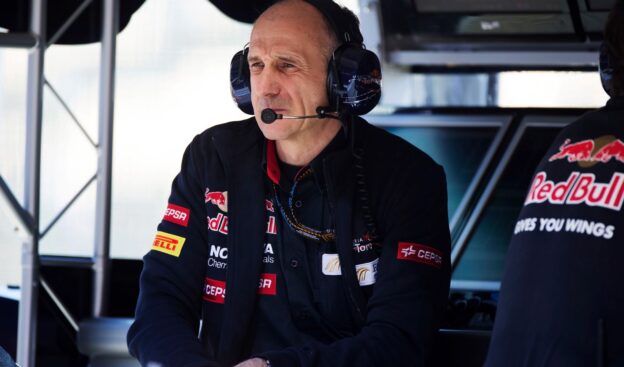 Toro Rosso team principle Franz Tost has said that rookie drivers Max Verstappen and Carlos Sainz will be evenly matched this season.
Red Bull's junior team will be under much scrutiny in the opening weeks of 2015, as they field the youngest driver lineup in the sports history, but Tost believes that they will both have strong seasons.
He told F1.com: "I don't expect any difficulties, especially regarding the drivers. Generally speaking I am very much looking forward to the start of the new season with Carlos and with Max because I simply expect they will do a very good job.
"I have quite positive impressions from both of them. Both are much more mature than people maybe would expect. Both have shown very good performance - they are very committed and very motivated.
"I expect that they will be closely matched - one might sometimes have an advantage in qualifying and the other will maybe be faster in the race, but in the end I think both of them, on the performance side, will be quite equal."
Winter testing has suggested that Toro Rosso have improved on their 2014 effort, and Tost admits that they are aiming higher in the championship this year.
"The target is to finish in fifth position in the constructors' championship. I'm convinced that if the car and power unit provide the performance that we expect, we can finish in this position.
"Also, from the driving side, I don't expect big difficulties despite them being so-called inexperienced drivers. The team will work very intensively with them, and I hope that we can educate them in a good and special way so that they have a very steep learning curve."
The first race of the new season is in Australia next month.
---
✅ Check out more posts with related topics: