1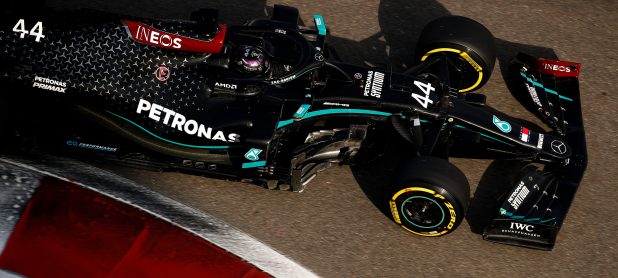 Sponsorship in any sport is crucial, as it brings in essential revenue, which is then in turn invested. Deals between the parties are always mutually beneficial too, as partnerships bring a lot of exposure to the company doing the sponsoring. Formula 1, as one of the leading sports on the planet, is the dream investment for many a brand, with hundreds of millions pumped in during the last decade.
As the landscape is moving all the time, it's presented the perfect opportunity for new partnership deals to be struck. The global gaming site Party Casino sponsor the 125 Nascar race for example, so it would be the natural step for them to enter the Formula 1 arena next. Furthermore, there are a number of games with a motorsport theme available at the online casino, thus making these types of relationships a good fit. But today our focus is on the sponsors who have been around for the last decade.
Petronas
Petronas is by far and away the company to invest the most cash into Formula 1 in the last decade. Their input so far is over $700 million, and that figure will continue to grow all the time. Petronas, who go hand in hand with the Mercedes team, have been consistent in terms of the sponsorship money they pump into the team. They also backed the Malaysian Grand Prix financially, and their banner is regularly in view trackside.
Mission Winnow
We go with the name Mission Winnow, as it's what is visible on the Ferrari's making their way around the track. However, as everyone will know, it's Philip Morris International financing the partnership. The company is over $600 million deep and counting in terms of its investment, making it the number one sponsor of any single team in the sport. They are a tobacco brand, and with advertising of this nature banned in many locations, they aim to drive forward Mission Winnow, which is promoting the positive effects of innovation and technology.
Santander
Santander was, of course, brought into play in Formula 1 due to their sponsorship deal with Fernando Alonso. The Spaniard, being backed by a Spanish bank, makes sense. During his career, Santander has spent around $500 million in sponsorship monies. The teams Alonso represented - Ferrari and McLaren - were beneficiaries of the partnership between their driver and Santander. The latter's UK operation backed British driver Jenson Button for a spell, with their involvement in the sport ending in 2017.
Shell
Shell is another company investing its money into Ferrari, and who can blame them. Like Petronas, Shell supports a team but also makes use of trackside advertising and promotion to maximise exposure along the way. In the last decade, Ferrari has profited from Shell's bankrolling, but their partnership has been built over ninety-plus years, rather than a mere ten. It was in 1924 the two parties joined forces, so Shell's investment will exceed the estimate of $400 million.
---
Check out more items on this website about:
---