Todt tells Ecclestone to keep criticism quiet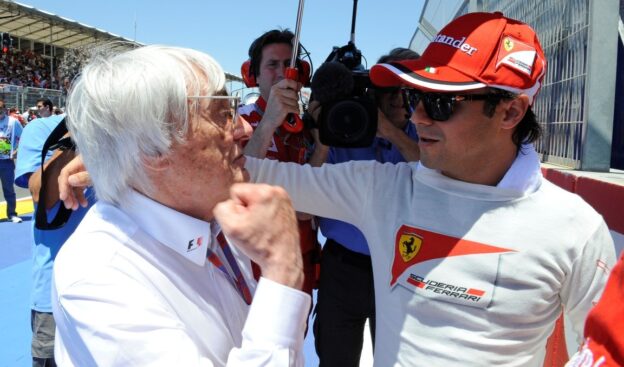 Jun.30 - Jean Todt has urged Bernie Ecclestone to keep quiet about formula one's problems.
Ecclestone, the F1 supremo, has been the harshest critic of the sport's new turbo V6 era, calling the technology a "crappy product" in a recent interview.
And now, in a joint interview with teen sensation Max Verstappen posted on the official F1 website, the 84-year-old Briton described the move to power units as "the most stupid thing that could have happened to F1".
FIA president Todt is quoted by the Guardian newspaper: "If he (Ecclestone) has some complaints, which may be right, it's something we should address internally and not make it public.
"All the credit and money he has got, he deserves it, but I would hope he will be more positive about the product," the Frenchman added.
It is often said that, in stark contrast to his former ruling alliance with Max Mosley, Ecclestone does not get along well with the more democratic, low-profile and 'hands off' Todt.
"I know Bernie very well," Todt said. "I know he may tell you I am his best friend then five minutes later to somebody else I am the worst idiot he has met in his life. I live with that.
"If it is not constructive, you should not do it. But it is his style," Todt added. "Do I intend to change him? I don't intend to change him."
Another thing Todt, 69, has no intention of changing is the 'power unit' technology Ecclestone so despises.
He is quoted by Spain's El Mundo Deportivo: "When these engines were first proposed, it was going to be four-cylinder and everyone said that would be a disaster.
"But Le Mans has just been won by Porsche with four-cylinder and I don't think anybody will argue about the value of the victory or Porsche's high technology," Todt added.
He thinks the main problem with F1's hybrid era is "communication", but also acknowledged the units are "too expensive" for the sport's most struggling teams.
---
✅ Check out more posts with related topics: