Susie Wolff says F1 dream 'not going to happen'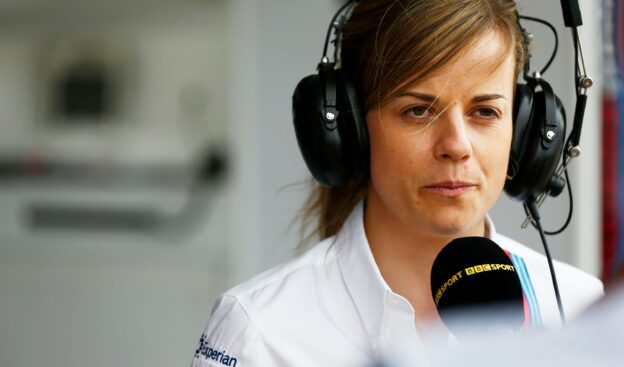 Nov.4 - Susie Wolff has admitted realising her dream of racing in formula one "isn't going to happen".
The 32-year-old from Scotland, who has been a test driver for Williams since 2012, announced on Wednesday her decision to quit motor racing.
She had been pushing to become the first woman in decades to race in F1, but earlier in 2015 was overlooked by Williams as the British team appointed a new official reserve driver.
"At 13, the dream and the goal became formula one," Wolff, whose husband is the Mercedes team boss Toto Wolff, wrote in a blog at the Huffington Post.
"I wanted and fought very hard to make it onto that starting grid but the events at the start of this year and the current environment in F1 the way it is, it isn't going to happen," she said.
"My gut feeling tells me it is time to move on. Time to explore new challenges and push myself in new environments. As a sportsperson it is always difficult to know when to stop but for me, this journey has come to an end," Wolff added.
Wolff explained that although it will not be her, she thinks a woman will eventually race again in F1, ending the currently 23-year wait since Giovanna Amati attempted to qualify for grands prix in 1992.
"Do I think F1 is ready for a competitive female racing driver that can perform at the highest level? Yes," she said.
"Do I think it is achievable as a woman? Most definitely. Do I think it will happen soon? Sadly no."
She said the biggest problems are that not enough girls are karting, and that they are lacking a "clear role model".
"These issues I want to address," said Wolff. "I want to give something back and help the next generation. I dared to be different, I want to inspire others to do the same."
---
✅ Check out more posts with related topics: